---
The VePanel remarketing interface is now being offered to Elite service level Advertisers utilizing Pepperjam's proprietary Unity dashboard. VePanel enables all Ve apps to co-exist within the same panel container that is activated on the right hand side of the user's screen. These apps fire based on user behavior and general performance logic, providing an effective remarketing solution to increase sales.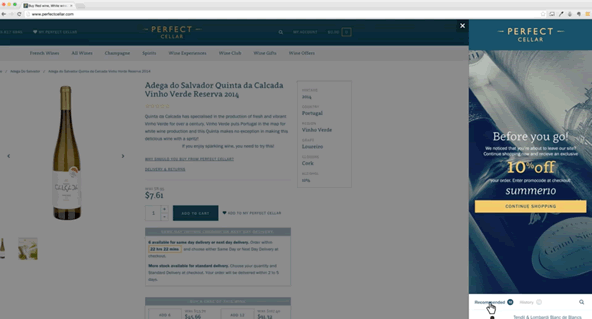 Ve Apps guide customers through the customer journey – providing them with browsing history, recommended products, search assistance, promotional codes and product bookmarking. With these solutions combined, the tool provides a helpful and supportive experience for the user while ultimately encouraging them to convert.
Pepperjam clients utilizing the Unity dashboard will further benefit from integrated reporting, enabling them to easily make informed decisions about how their remarketing efforts fit into their overall performance marketing strategy.
Feature Highlights:
Integrated reporting in Unity dashboard
Custom messaging with dynamic promotion codes
Customizable branding
Browsing history to help customers easily find products they've navigated away from
Product recommendations based on user behavior
Easy product bookmarking
Integrated search
Mobile responsive design