"We recently migrated our affiliate program to the Pepperjam Network, and my account team, Amber & Tara, have been nothing but amazing! They quickly became familiar with the brand and our account, and have since treated the program like their own. Their proactive approach to question the why's of the performance is what I love most."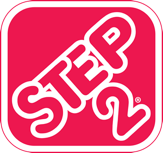 "I have experience running a program in house and actually shied away from an affiliate program because of the headaches. Finding Pepperjam has made our lives a lot easier and the ROI outperforms all of our baseline metrics. We are so happy to be working with them and they are truly an extension of our team."
"CouponCabin has had the opportunity to work with Pepperjam for almost 8 years now. We have enjoyed getting to know so many of their team members which include very professional, personable, and motivated people! Overall Pepperjam is a great network and we look forward to continuing working more closely with the team in years to come!"