While the pandemic has had wide negative implications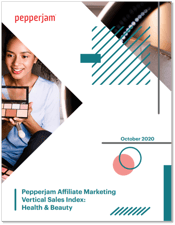 across retail businesses, some categories, like Health and Beauty, experienced accelerated growth.
With many individuals facing stay at home orders and in search of activities to occupy their time, self-care quickly became a dominant theme. 2020 retail ecommerce sales for health, personal care and beauty are expected to grow 32.4% over 2019. Download the full report to learn more.