A note from Pepperjam: For nearly 20 years, Pepperjam has stood firmly on a foundation that has been built on the idea of strengthening and expanding industry knowledge, in our category and beyond. It's in this vein that we invite some of the most esteemed thought leaders in ecommerce to lend us some of their wisdom as guest contributors to the Pepperjam blog. In this installment, John Nardone, CEO at Flashtalking, writes about programmatic foundations being set and the need to empower creative.
Over the past decade of programmatic innovation, the problem of how to distribute the message became more important than the message itself. Creative now takes a back seat to the media plan. Programmatic has deprioritized publisher collaboration and rich media. The separation of media and creative agencies at the holding companies has made it more difficult for them to collaborate.
Ultimately, the best ad delivery mechanism is useless if it delivers a message that doesn't resonate. Have we forgotten that all this effort must end up with a compelling message in front of a person; a living, breathing human being who is multitasking and distracted, who is contending with unprecedented social and economic change, and whose primary purpose in life is NOT to process our advertising messages?
The state of today's creative reflects the fact that it is not reaching its full potential. And there is real, measurable performance at stake when it doesn't. For example, a recent Nielsen study found that creative can be responsible for up to 47% of the sales lift attributed to advertising. Flashtalking's own analysis of creative performance shows that the difference between good creative and bad creative is massive, with higher performing concepts outperforming their lower-performing concepts by 80%.
It would be wrong to blame the agencies for lackluster creative, because ultimately agencies deliver what the clients demand. If brands aren't paying for great creative, if they are not focusing on great creative, if they don't demand great creative, then agencies won't produce it. Obsessed with the distribution machinery, brands aren't demanding transformative creative from their partners. And when brands don't demand better creative, they are inevitably left with lousy, uninspired creative which many consumers ignore, and which nearly a third will opt to block outright.
Things are beginning to turn, thanks in large part to the fact that brands have established a firm foundation of programmatic capabilities that can allow them to refocus on the creative that travels through those pipes. In the past decade, programmatic has grown from real-time bidding on remnant inventory to the default mode of buying digital inventory, including premium, upper-funnel executions that span across TV and video.
The tools themselves have evolved. Today, programmatic technologies actually help make better creative through dynamic decisioning. Brands can use data signals to sequence messages to individual users to build a case or tell a story. We can use dynamic native to surface rich branded content to the consumer to deepen his involvement in the brand. And we can combine audience data, contextual data and environmental signals like weather to create a new standard of personal intimacy - a must for brands messaging into a world transformed by the global pandemic.
All this is possible, but rarely attempted and seldom achieved. The integrated agency setup of yesterday—in which a single entity was responsible for both media and creative—scarcely exists anymore. Instead, we have a scenario in which no one is responsible for creative effectiveness. The media agency isn't responsible because it doesn't control creative. And the creative agency isn't given access to the data, or it doesn't have the analytical competencies to evaluate it, so it's unable to advocate and drive greater creative effectiveness. Unless the brand itself rolls up its sleeves to connect the dots (and who has time for that?), it simply doesn't happen.
Creative agencies and creative professionals can lead the shift, but only if they are provided the proper incentive and can respond to the right demand. The key is that brands must know what to ask for, and put all their leverage behind the ask. Creative needs to be elevated and reintegrated into the media planning process. This starts with bringing the creative team to the planning table during early stages, but it also requires the establishment of a feedback loop in which performance data (understandable performance data) can be fed back into the next creative iterations.
As an industry, we need to recommit to the quality of advertising creative. We need to put creative back at the forefront of the process, as opposed to relegating it to an afterthought made to fit a media plan after the fact. Now that the distribution has been (mostly) sorted out, clients must demand that creative reassume its role as the soul of the ad campaign, and put the processes and budgets in place to make it happen.
---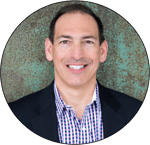 John Nardone, Flashtalking CEO, is a first-gen adtech pioneer and founding board member of the IAB.
You can learn more about John here: https://www.linkedin.com/in/jonardone/ or you can reach him by email: john.nardone@flashtalking.com.
---