Consumers have never had more choices. Purchase paths have never been more complex. And customer expectations have never been so high. So marketers can no longer follow traditional strategies.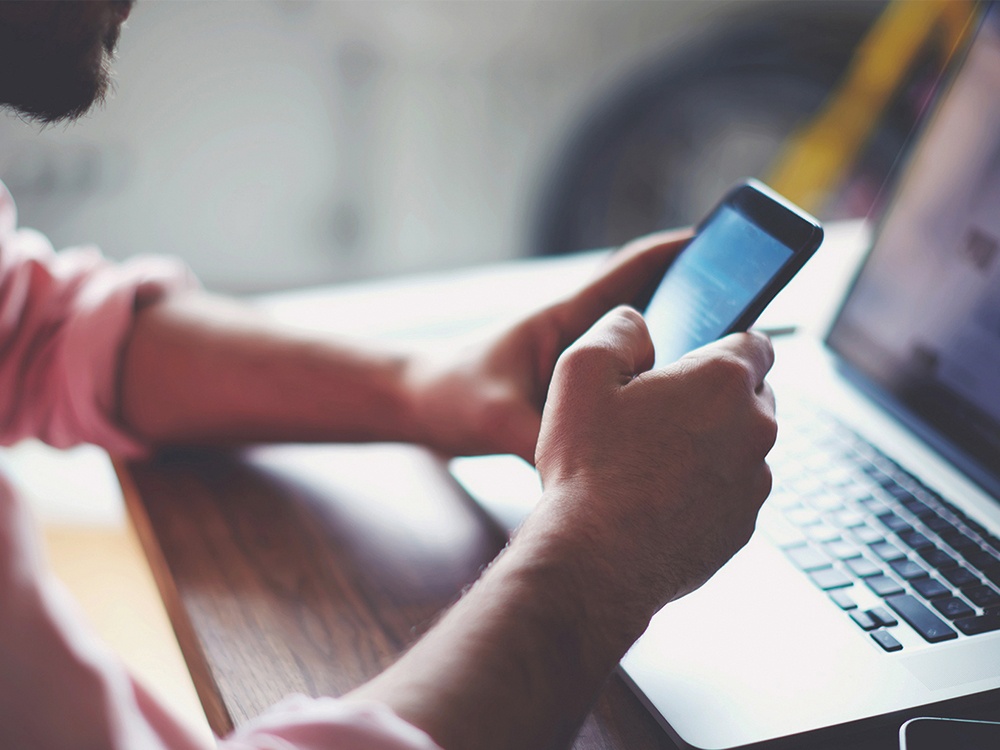 A single shopper's average purchase decision-making process now spans a 35-day period. It includes roughly nine visits to at least five websites, for a total of about 45 minutes of shopping, according to a study by research firm GfK.
Consumer choice is driven by expectations of relevance, precision, and value — making digital personalization the new norm. Consumers bombarded by irrelevant messages will either ignore them or use software to block the messages from ever reaching them.
Customers Are Getting Smarter
Simply put — consumers are buying less and researching more. This is especially true of millennials, who employ their already rich knowledge of the digital sphere to dive deeper into product and service data before each buy. This shopping behavior takes place across a variety of different devices — desktop, tablet, and mobile phone — thus stretching marketing across a variety of different formats.
For years, effective marketing has been shifting away from creating a single ad to reach as many people as possible, and with the expansion of digital, effective marketing has become omnipresent.
The spoils go not to the brands with the biggest marketing budgets, but to the brands offering the best customer experience, as Altimeter Analyst Brian Solis demonstrates in his new book, "X: The Experience When Business Meets Design." Through this lens, data can help marketers create branded experiences that convert consumers by understanding when, where and how to reach audiences as they move through the purchase path.
Being Able to Prove Your Marketing Is Effective
Even a beautiful campaign can fall short for today's marketers. As Ranstad CMO Frans Cornelis said, "You're no longer going to become CMO if you don't know the numbers."
Today, according to a survey run by Duke's Fuqua School of Business, only 34% of CMOs can prove long-term impact of marketing spend and only 42% can prove short-term impact quantitatively.
The same survey showed that less than a third of all marketing projects even use analytics. But that's changing fast. Analysts expect the percentage of marketing budgets spent on better data to nearly double over the next three years, from 6.4% to 11.3%.
Marketers need analytics to prove efficacy not only to themselves, but also to the C-suite. The Duke survey revealed that 80% of CEOs don't trust their marketing teams, and most marketers know it. In his book "The Future of Marketing," Nicholas Johnson wrote that three-quarters of CEOs agree with the statement that marketers are "always asking for more money, but I can rarely explain how much incremental business the money will generate."
This issue isn't going away: Fifty-eight percent of CMOs who responded to the Duke survey said pressure from the CEO/board is increasing. The remaining 42% said the pressure remains steady.
This demand for analytics from executives is understandable. Seventy-two percent of marketing teams categorized as "overperformers" in the Marketing 2020 study by Millward Brown stated that they make their decisions by heavily using data insights.
Failure to leverage analytics results in missed opportunities for incremental revenue, stemming from uncertainty on where to spend marketing dollars and how to justify that spend.
Marketers who use data as a foundation of their marketing strategies have learned to implement these tactics:
Get a complete picture of consumer behavior in order to apply the appropriate resources to the right engagements at the right time to best reach their audiences
Optimize spend and ROI across all channels based on performance, not budget allocation
Create the most resonant brand experience to target consumers
Understand the data around engagement and be able to act on it
Know which marketing channel is the best driver of revenue
If you want to improve the performance of your brand and your marketing initiatives, it's important to have the right analytics resources in place to incorporate data goals into your business objectives, and find a solid partner that can help you tie the pieces together.