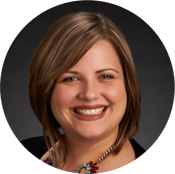 As quickly as it came, 2020 continues like a bullet on its trajectory to become history. Yet in the span of three short months, the world has collectively faced trials and triumphs—so much so that it's already made this year feel somewhat unprecedented. It has also served to reinforce the collective need for continual advancement in both technology and strategy.
In many ways, the affiliate channel is following this same rapid trajectory—advancing technology to accommodate consumer need and advancing strategies that help marketers meet these needs head on.
It's this spirit that ignited our wonder regarding the immediate future of affiliate marketing. Where is the channel headed and what are the trends and predictions?
For these answers, we turned to the same affiliate experts we work with day in and day out to share where they see the future of the channel heading. We chatted with 7 of these experts, and what we heard spans the influence of data, the entry of non-traditional publisher partners, and the move in affiliate from a pay-for-media model to a pay-for-performance model.
Learn more about their 2020 affiliate predictions by continuing to read here.