Pepperjam's Sr. Director, Agency Partner Program, Erin Killian, recently asked JEB Commerce's Founder and CEO, Jamie Birch, to put pen to paper and give us some straight talk when it came to JEB's unique perspective on Pepperjam's technology and the consumer journey, in general. Enjoy the insight!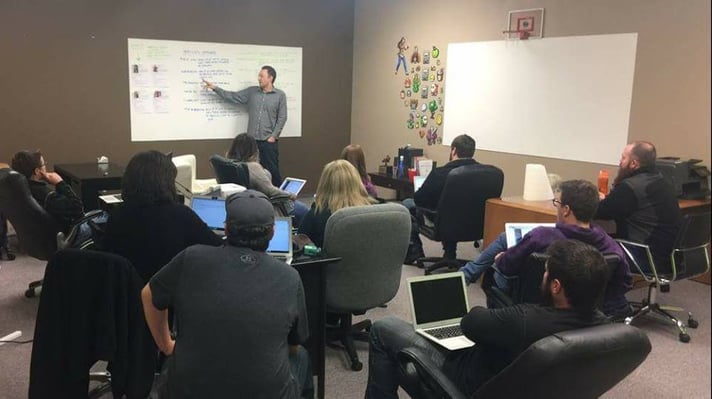 I was so excited when the team at Pepperjam invited me to put something together for their blog. I was even more excited when they told me they'd like me to write about some of their new technology they have rolled out recently. You see, I've been writing a lot and speaking often about this very subject lately, especially within the affiliate program. I'm also looking forward to having Pepperjam's own CEO, Michael Jones, on a panel at ASENY in August to talk about the same thing. Excited, stoked, pumped, all those things, and here I am writing about some new technology that Pepperjam has released.
The affiliate channel has obstacles to overcome. We have some of the same obstacles that we did when I started in 1999, and yes kids, we had the internet back then. You had to "dial in" to reach it, but we did have it. Those obstacles continue to center around proving the value of the channel and making sure your costs are truly reflective of the result. I had the good fortune of working inside several advertisers during my career, and I can say that the affiliate channel is often times viewed with skepticism because of these two items: are the sales truly valuable and incremental and are we rewarding the affiliate that actually was responsible for the sale? It's really about sales integrity—paying only the appropriate parties and amount for a sale.
There are many technologies out there, but one released just a few days ago on this network goes a long way to ensuring that integrity: Pepperjam's In-Cart Attribution. So, what is In-Cart Attribution? Let's go right to the Pepperjam team to answer this one:
In-Cart Attribution gives advertisers the ability to reward publishers for their impact earlier in the purchase path instead of only relying on the traditional "last-click" model. The tool analyzes the time threshold (default to 5 minutes, but customizable) between a click and a transaction to identify if a publisher earlier in the look-back window should be credited. The look back window and the cookie duration set at the brand level are synonymous.
Here is the idea. The customer travels through a path from their intent to buy to the actual purchase. Throughout that journey (it's totally ok to picture the customer here backpacking across the country looking for the product to purchase. Be creative. Go with it.) the customer interacts with many sites, several of them are affiliates. Let's say two of them are. The first affiliate introduced them to the product, educated them on uses, features and got them totally excited about the purchase. As the customer continues their trek, now much more directed to one specific destination, a purchase on your site, they encounter another affiliate site just moments before they reach the elusive towns of Purchase and Order Confirmation. They are actually in the town of Purchase when they are pulled back to another affiliate site and then make the purchase through them. With the current last click model, that last affiliate gets the reward, the commission. But who really should be rewarded for the purchase and incentivized to keep on sending customers your way? This tool allows you to ensure that your affiliates who influence the sale and introduce the customer to your products are compensated. Without them, you won't have customers coming through that others can influence. It allows you to more directly and accurately spend your budget on the partners that are more responsible for bringing you that customer. An industry win all around.
Another exciting advancement recently released is the KPI reporting. Now this can be a game changer for many an affiliate manager. It reminds me of my days at Coldwater Creek. Our Business Intelligence team put together an amazing dashboard of affiliate performance. But what really set it apart was the KPI tracking and alert system. At any time, I was able to log into the dashboard and any metrics that were outside a customizable threshold were in red. They screamed out to me. When a publisher's average click amount was down more than 25%, it showed me clearly. When sales were down, red was everywhere. What this did was allow me to quickly glance at my daily, weekly or monthly performance metrics and see in seconds where my potential trouble spots where. It saved hours and hours of time each week.
Now Pepperjam offers something extremely similar. Their new KPI Reporting allows you to input and track your customizes Key Performance Indicators (KPIs). You have 9 options to choose from:
AOV
Budget
Click Active Publisher Count
CVR
New vs Returning Customers - seriously wow.
ROAS
Revenue Active Publisher Count
Revenue Growth
Traffic Growth
Revenue Active Publishers
Technology is supposed to make our lives easier. While I'm still waiting for my self-driving car, I'll take something like this. There are many things in life I really want. But none more than time. The KPI reporting gives that back to me. As an affiliate manager, time saved in reporting and analysis is directly related to money. Money my clients receive, money my affiliates receive and money I receive. Thank you for your time, wait, my time Pepperjam tech guys and gals. It's much appreciated.
But time isn't the only thing you gain here. Intelligent and actionable information is a huge part of this. With that you are able to make more intelligent decisions, act on them more quickly and make more of them. It's like time squared now that I think of it. If you aren't using KPI's in your management of your program now, you should. We use them in every part of our business and as a CEO, I would be utterly lost without them.
There is so much we can do through better tech and better features from our affiliate network. It's great to see Pepperjam really stepping out here and hitting several different areas at once. You now have better technology available to more directly send your budget dollars into the world to come home with more revenue friends AND you have a feature that allows and enables you to be a better affiliate manager.
Looking forward to seeing what comes next!
About the Author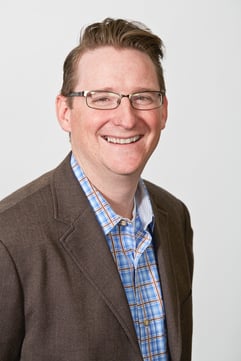 Jamie is the owner and principal of JEBCommerce. His extensive Internet marketing experience includes all facets of online marketing: email, paid search campaigns, customer retention programs, and much more. This wide range of disciplines has enabled Jamie to excel as a business leader and JEBCommerce to realize a great level of success for its clients.
Jamie cut his "affiliate marketing teeth" managing affiliate programs for many well-known companies before spending several years at Coldwater Creek, a Top 5 nationwide women's clothing retailer. While at Coldwater Creek, Jamie established and managed affiliate campaigns, email campaigns, and SEO campaigns – an opportunity that allowed him to develop many of the proven processes JEBCommerce successfully employs today.
In recognition of his professional leadership, the affiliate marketing industry has consistently nominated him for Annual Pinnacle Awards over the years. In addition to individual accolades, JEBCommerce is gaining momentum within the Internet marketing industry and is experiencing positive, exciting growth. This is a direct result of Jamie's positive leadership, integrity, and earned respect – from his clients and industry peers.