If you've been following our Product Listing Ad series, you understand why PLAs are so clickable (Spoiler: users don't perceive them as ads!). Now it's time to make the most out of your own PLA program. Our in-house User Research team hit the usability lab to figure out what really makes people click.
As part of the study, we set some parameters and asked respondents to search for a Grey Beanie Hat. While we used the same image, we included different PLA search factors (e.g., location, ratings, free shipping, etc.) to see which ad had the most engagement.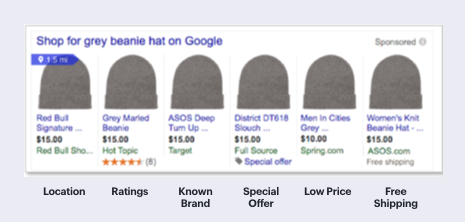 Here's what we found:
Brand often outweighed cost
Respondents clicked on PLAs based on brand loyalty and familiarity. Cost didn't matter as much as when the brand was known and trusted.
Product-based ratings had an unexpected influence
While ratings accounted for 19% of responses, respondents weren't necessarily motivated by the number of rating stars. Surprisingly, it was the presence of the product-based rating itself that visually grabbed peoples' attention and prompted them to click.
Which aspect was most important?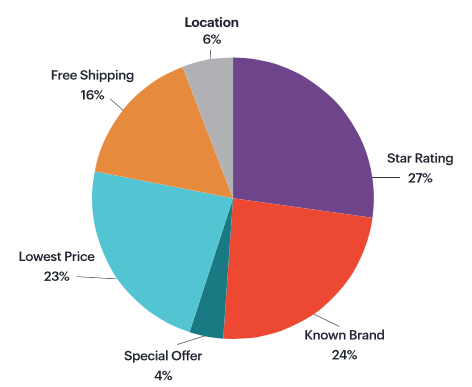 What made respondents click?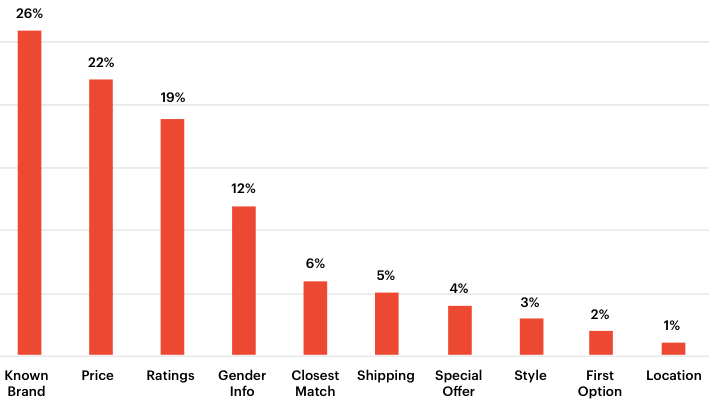 We hope these insights add value to your paid search program—and don't forget to continue to optimize and test, always. Stay tuned for tips on PLA Feed management in the next post.
To read the full PLA Research Study, download it here.