Maura Smith | SVP, Affiliate Network | August 14, 2017
It's hard to believe that I'm writing about peak season in the midst of August, but here I am! Pepperjam wants to help make your peak season planning more manageable than it may seem on its face. And it's time to start taking action now, to ensure that you and your affiliate program are prepared for the busiest season of the year—before it sets in.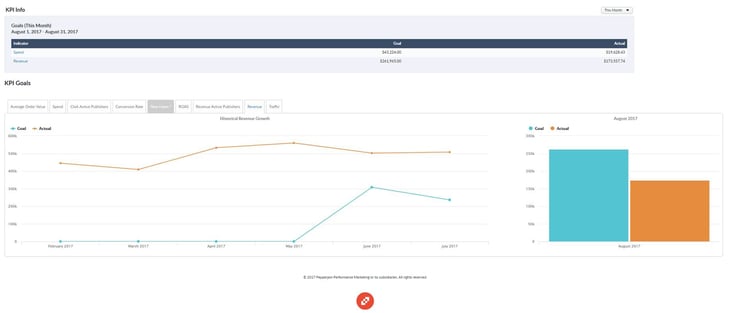 To help mitigate some of this chaos, we've put together a comprehensive list of what-to-dos as well as some key fall dates. Slow and steady wins the race, so start to consider below as soon as possible and before you know it, you'll be enjoying some well-deserved results.
Set Up Your KPI Goals
KPI, or key performance indicator tracking, is now available within Pepperjam Network to allow advertisers to enter monthly goals and track against them
You can view more info on setting up your program's KPIs here
Perform Link Audits
Export all links for the program
Check and make sure that all links are formatted correctly and include any tags or parameters necessary for tracking
Perform Creative Audits
Check all current creative and ensure that it should be 'live' within the system and set out-of-date creative to 'inactive'. Remember to check all creative, including:

Text links, banners, custom ads, advanced ads, and coupons
Make sure join messages and newsletters are updated and have up-to-date banners and are seasonally relevant
Review Itemized Lists and Product Feeds
Ensure that lists are being updated on a regular basis
Make sure the correct commissions are tied to the right list
Make sure you have a working and accurate product feed
Review Your Terms and Conditions
Check Terms & Conditions for your program to ensure that they are correct and do not need to be updated
Check to make sure all countries that your program ships to are correct
Review and Update Commission Structures
Make sure you have the right affiliates in the right pay-outs

Make sure you have the most up-to-date lists if using the grouping function

If moving large groups of affiliates for Friends & Family events or other sales events, ensure you have moved the right affiliate and moved them back
Use the schedule feature to move affiliates in and out of commissions when setting up placements
Make sure all private commissions are assigned correctly
Upcoming Key Dates
Labor Day Weekend: 9/1 - 9/4
New York Fashion Week: 9/7 - 9/14
Halloween: 10/31
Singles Day: 11/11
Thanksgiving: 11/23
Black Friday: 11/24
Cyber Monday: 11/27