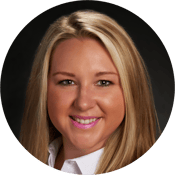 FACT: Modern consumers are exposed to up to 10,000 ads per day. This ad saturation can be largely attributed to the proliferation of digital-consumption channels, a technology-­first mindset and a rise in both accessible devices and daily device use.
Not surprisingly, a consequence of consumer hyper-connectivity is the expectation of a fluid and cohesive experience across their buying journey—regardless of which device or medium brand engagement occurs. In turn, the responsibility to create an authentic omnipresence—an initiative that significantly drives up the cost of customer acquisition—falls squarely on marketers' shoulders.
Download our 10 tips for how the Ascend™ platform enables you to find, recruit and optimize right-fit partners to convert your target audience at scale.