Share a little about your company.
ZipfWorks is a media lab that creates social shopping applications, helping millions of consumers along their shopping journey. The two sites we're currently focusing on are Knoji and Dealspotr.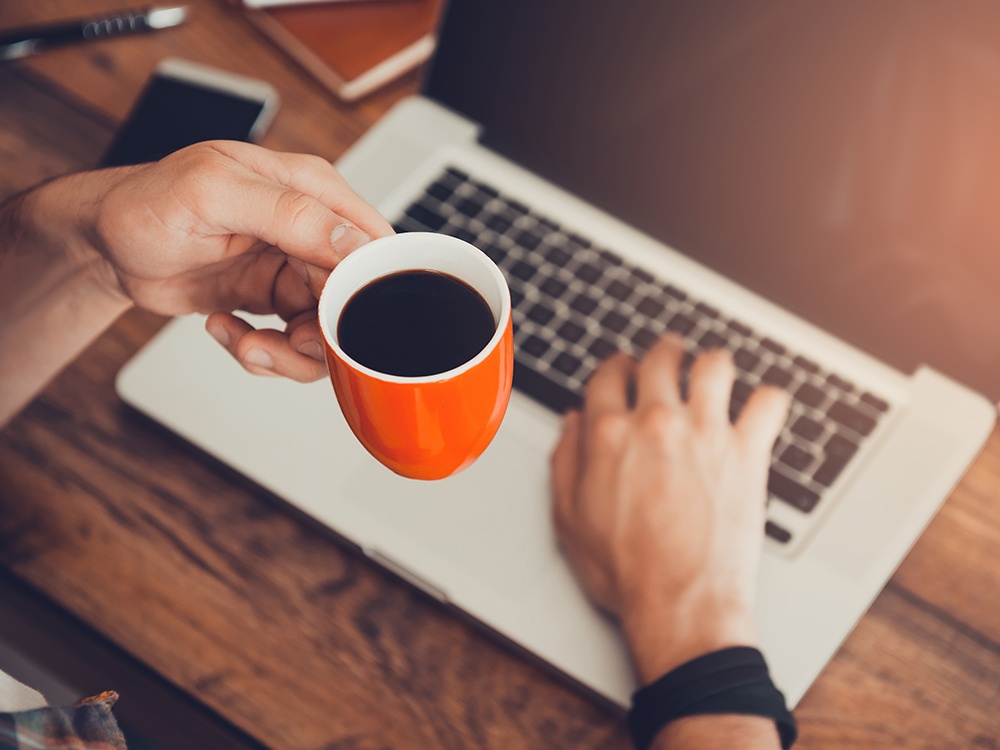 Knoji is a popular review & consumer information site dedicated to providing advice, comparisons, and answers about a range of e-commerce topics. The site offers curated content from our in-house experts and community at large to help shoppers find out more about the brands they love.

Dealspotr is a social deal site where shoppers discover new brands and find exclusive deals not available on any other deal site. E-commerce brands can claim their store page to share exclusive deals directly to millions of shoppers. To encourage brands to share more exclusive codes, we offer a free Influencer Marketplace (https://dealspotr.com/marketplace), where they can partner with over 5,000 influencers.
Please describe a typical day in your office.
We're a small startup based in sunny Santa Monica. We start the day very early! Our CEO usually gets in around 4 am and everyone else trickles in by 8 am. Being a startup, every day has its own challenges and adventures, but we have weekly team lunches and meetings to keep everyone synced. The office is an open, collaborative environment where everyone's opinion is valued. New employees will find themselves giving input into important feature changes from day 1. To blow off steam, we'll go to happy hours and quarterly Korean BBQ outings.
What types of programs is your team looking to partner with on Pepperjam Network?
Our users are looking for all types of store and product reviews and deals, which allows us to work with a wide range of programs! We get especially excited to work with startup brands like Burrow and quip who are disrupting traditional retail verticals.
Can you share a success highlight from your partnership with Pepperjam Network that really stands out to you?
Over the past year we've been working closely with Burrow, the popular sofa-in-a-box company. Our content team realized that direct-to-consumer furniture brands were becoming increasingly popular and wrote a series of articles about Burrow and similar brands. We promoted these articles on our sites and social channels. Burrow also provided us with a vanity promo code, which helped turn passive readers into engaged shoppers. Burrow has become one of our top partners and helped us grow our Pepperjam program nearly 100% YoY.
What Pepperjam Network technology innovation has had the greatest impact on your team?
The coupon API has been awesome. We aim to promote the most accurate deals and the API allows us to easily pull the latest coupons and share them with our users.
What sets your company apart from others or makes it unique?
Our sites are truly community-powered. On Knoji, users can ask and answer questions and provide first-hand reviews of their favorite brands. On Dealspotr, our network of shoppers check thousands of deals every day, helping us maintain an accurate coupon database. Also, similar to a Tweet going viral, deals on Dealspotr can go "On Fire" if they become popular with our users. This levels the playing field for brands on Dealspotr, where only the best, most popular deals rise to the top.
What do you attribute your company's success to on Pepperjam Network?
Pepperjam has tons of high-quality advertisers that our users love to shop at. This allows us to curate the best brands for our users and be a site they keep coming back to.
What is one thing people should know about your company?
We're always open to trying new things, whether it be a unique partnership, a feature on our site, or a local lunch spot.
What's on the roadmap for your company?
Expanding our Influencer Marketplace. Currently, the Marketplace is separate from the affiliate network, so brands don't pay influencers commission. Influencers get compensated with a free product and/or a small fee, and in return, they create blog posts, YouTube videos, and social posts to promote the brand. In early 2019 we plan to launch performance-based campaigns!
Three words that best describe your company…go!
Efficient, experimental, curious
To learn more about ZipfWorks, register for their upcoming Publisher Perspective webinar here!