We work with some of the most successful and influential publishers in affiliate. Our Publisher Perspective series sets out to learn from the best of the best and pick up a few secrets to their success along the way.
In this installment, we sit down with Katy Atlas, Chief Strategy Officer at Wickfire LLC.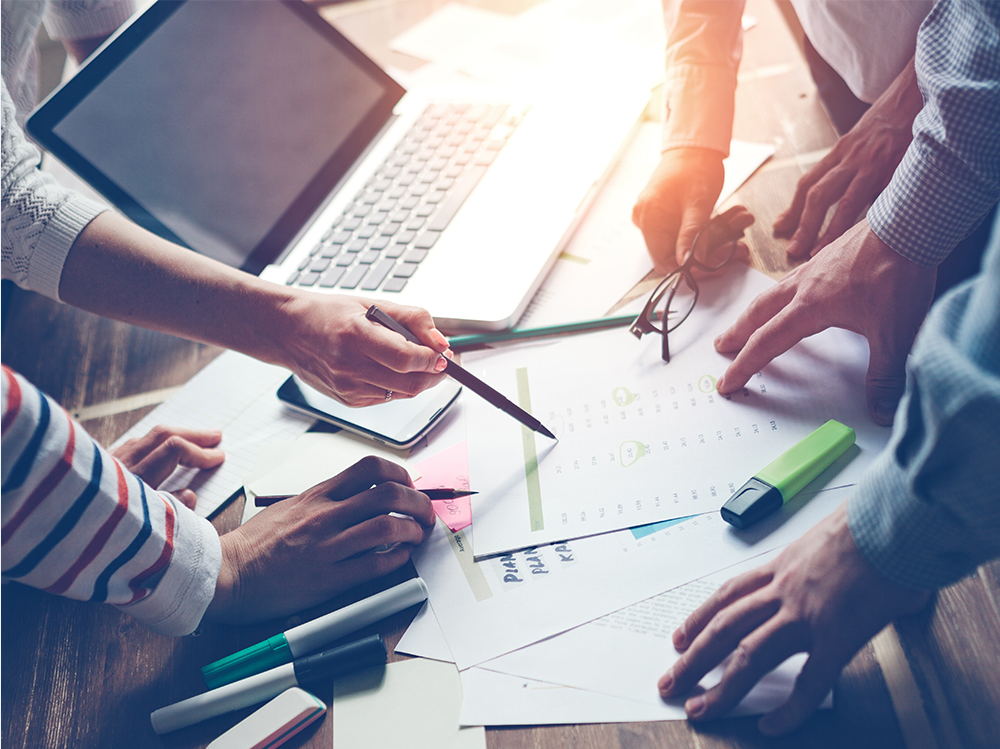 Share a little about your company.
Wickfire generates traffic for its partners through paid search at popular portals like Google, Yahoo and Bing. We work with over 2,000 advertisers and run campaigns that send traffic directly to our clients' web properties, to merchant-specific landing pages on our coupon site, TheCoupon.Co and to comparison pages for products and services on our review site, HighlightReviews.com. We've generated over $225 million in sales for our clients to date, and more every day as we launch new partnerships and explore new content areas.
Please describe a typical day in your office.
We don't have an office! Everyone at our company works remotely, which allows us a lot of flexibility in our day-to-day scheduling. Our teams have weekly check-ins and we use various communication tools to facilitate remote co-working, like Slack and Asana. That said, there's no typical day for this business—this summer, our team was spread everywhere from London to Bali! Our company is full of amazing, driven people, so we try to encourage everyone to take advantage of the remote working lifestyle. We even had an all-remote Friday happy hour using Skype's video chat a few weeks ago!
What types of programs is your team looking to partner with on Pepperjam Network?
Coupon partnerships are our bread and butter and we're always looking to work with new advertisers to enhance conversions from deal-oriented shoppers! We've put a lot of work into designing a mobile-friendly landing page to increase results from people shopping on phones and tablets, and we're continuing to scale up our coupon partnerships.
We're also ramping up our direct search services and introducing new verticals on Highlight Reviews every quarter, so there's a lot of opportunity to work with new partners in a variety of exciting ways.
Can you share a success highlight from your partnership with Pepperjam Network that really stands out to you?
We recently partnered with Factor75 to feature them on our meal delivery comparison page on Highlight Reviews, and we've had a great start to working together. We promote the best meal plans for a lot of specific diets, so their paleo, keto and gluten-free meal plans were a great addition to our vertical. We also received an exclusive coupon code so we can add value for deal-seeking customers alongside our review traffic.
What Pepperjam Network technology innovation has had the greatest impact on your team?
Pepperjam's reliable attribution software and robust analytics have helped us build great campaigns for the advertisers we work with through their network. Most recently, cross-device attribution has allowed us to better track and receive credit for the mobile conversions we send to our advertisers, which in turn lets us run better campaigns for them.
What sets your company apart from others or makes it unique?
Wickfire's biggest differentiator has always been its technology. We've invested in our own proprietary technology since the first day of our business, which allows us to outperform larger competitors with bigger buttons. We are API integrated with Pepperjam so we can pull information on our conversions many times per day to make sure our campaigns are always targeting the best-performing keywords we can find.
What do you attribute your company's success to on Pepperjam Network?
Pepperjam's awesome account management teams have been a pleasure to work with. They take a collaborative, client-focused view of the digital marketing space and they're always open to trying out new opportunities for growth when we suggest them!
What is one thing people should know about your company?
We're a company dedicated to taking smart people with a broad range of technology and marketing backgrounds and applying that diverse knowledge to the affiliate marketing space. We're focused on innovation and expansion and we love to encourage new ideas and find new ways to drive the best results for our clients.
What's on the roadmap for your company?
So much! We're in the process of launching three new channels this year, so we're going full speed ahead into new business spaces. We've launched lead capture technology, product comparison pages on Highlight Reviews and our first foray into social media advertising using Facebook. We're really excited about the initial results in each channel, and can't wait to expand even further.
Three words that best describe your company…go!
Dynamic, Daring, Disruptive.