We work with some of the most successful and influential publishers in affiliate. Our Publisher Perspective series sets out to learn from the best of the best and pick up a few secrets to their success along the way.
In this installment, we sit down with Brand Engagement Coordinator, Ellie McPhee.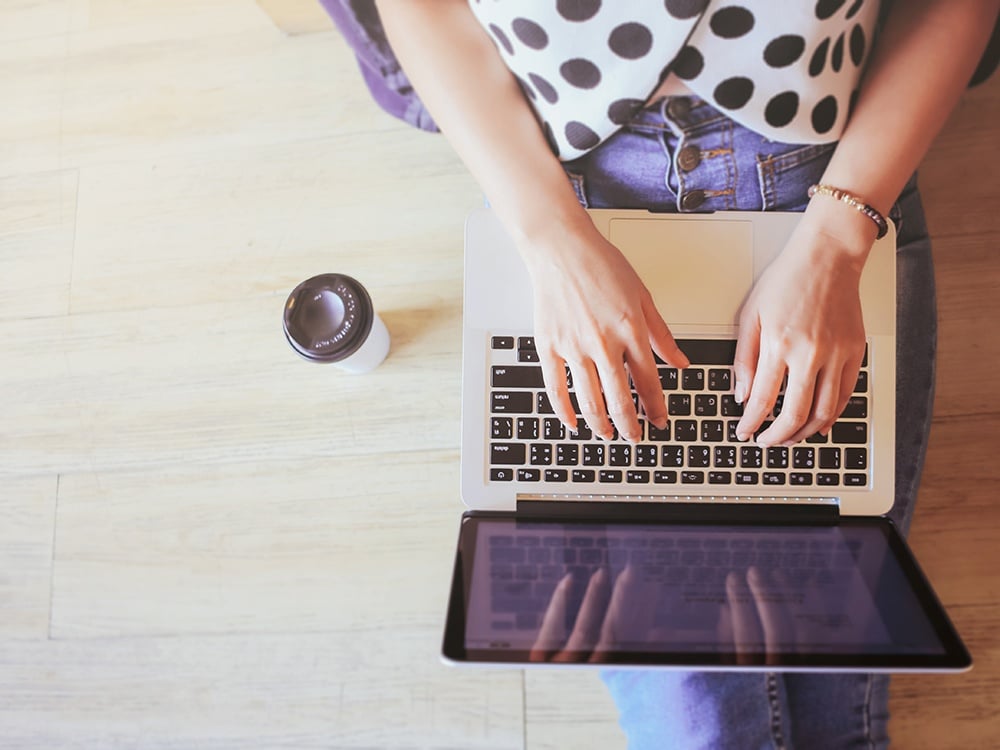 Share a little about your company:
Shopping Links helps brands reach new audiences, track conversion, and increase revenues through relationships with influencers and content creators.

As the leading and most transparent global network for Fashion, Beauty and Lifestyle brands, we have managed in excess of 1500 collaborations since launching in 2014.

Through our placement options, we make it easier for your advertisers to work with the right profiles, blogs and those social media accounts more likely to convert into traffic and sales via gifting, CPA and flat fee payments. Our personal knowledge of our network, which now includes 18,000+ individually approved influential content creators from 117 countries, allows us to make recommendations that lead to real results and a strong ROI.
Please describe a typical day in your office:
As we work with a range of clients in the UK, US, Europe and Australia a typical day could involve an early morning start or a late night to ensure that all of our clients have the support they need, no matter the time zone. Our technology allows us to track our active campaigns in real time to ensure our clients get the best possible return on their investment and that their campaign exceeds expectations.
What types of programs is your team looking to partner with Pepperjam?
At Shopping Links we want to partner with Fashion, Lifestyle and Beauty brands who are looking to expand their affiliate program with content sites and influencers. The most successful partnerships are those where brands are committed to establishing long term influencer relationships that are focused on performance and transparency of data.
Can you share a success highlight from your partnership with Pepperjam that really stands out to you?
Within our time working in the affiliate space we have worked with over 130 brands on Pepperjam. A success highlight over this time is the amount of high quality applicants that the brands have been able to choose from and the high levels of traffic that our influencers have helped drive to brands ecommerce websites.
What Pepperjam technology innovation has had the greatest impact on your team?
Pepperjam's affiliate technology offers us an ease of integration which allows brands to track influencers conversion metrics in order to identify which influencers are the strongest performers and build strong relationships. Shopping Links acts as the conduit between affiliate and influencers and their affiliate technology allows us to track real time results.
What sets your company apart from others or makes it unique?
We are one of the only influencer networks which allows you complete transparency of data and tracking results down to the influencer level. This allows you to accurately identify influencers who have an audience which aligns to your target audience and track their performance.
What do you attribute your company's success to with Pepperjam?
Our company's success with Pepperjam is attributed to the relationships that we have built with the amazing Pepperjam account managers. Their dedicated team are focused on finding the best solution for their clients and we love working with them to help build their knowledge of the influencer space.
What is one thing people should know about your company?
We offer brands complete transparency of data and results tracking down to the influencer level.
What's on the roadmap for your company?
This year we are focusing on attribution and how we can better track the influencers impact on their audiences shopping journey. We are also looking forward to working more closely with the platform and providing insight and education for account managers to help them optimise their influencer marketing efforts.
Three words that best describe your company…go!
Transparency, Conversion, Quality Influencers
If you are interested in learning more about Shopping Links, please register for their upcoming Publisher Perspective webinar this Thursday at 2PM