We work with some of the most successful and influential publishers in affiliate. Our new Publisher Perspective series sets out to learn from the best of the best, and pick up a few secrets of their success along the way.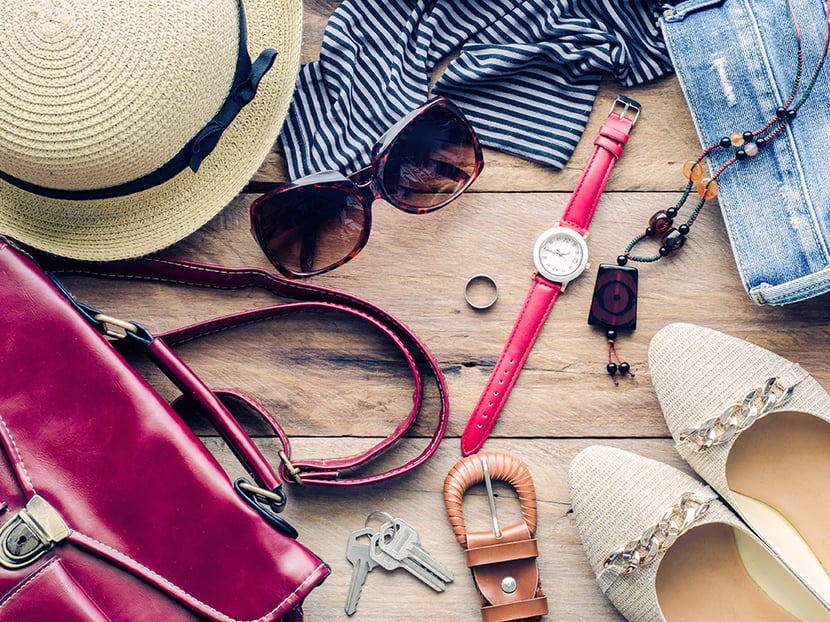 Issue 1: Talking marketing magic and spirit animals with Jacqueline Wladis, Media Sales and Direct Partnerships Manager at Keep.com.
Since first launching on the Pepperjam Network in 2014, Keep.com has shown tremendous growth year after year. They drive brand awareness through their unique online community and content, and in turn, continue to build a strong rapport with brands and their account teams.
Share a little about your company.
Jacqueline: Keep.com is revolutionizing the way stylish women discover and buy the best products across the web. Keep's community unites the best products from all e-commerce verticals and we display them in a beautiful showcase of the most popular, unique, and fabulous finds. Fashion, Home Décor, Beauty, Kids: you're looking for it, we've got it.
What sets your company apart from others or makes it unique?
Jacqueline: Keep is an experience unlike any other publisher. Keep is sleek, chic, and stylish. The branding value we provide alone is worth the native advertising cost. You're buying an experience to elevate your brand to a new level. Our beautifully designed site is perfectly positioned to make your products or services stand out and shine.
Is there a special meaning behind your company's name?
Jacqueline: When you can buy a four-letter URL, spelled correctly, at an affordable rate, that's pretty special.
What would you say your company's spirit animal is and why?
Jacqueline: Definitely a unicorn. Hands down. We're an incredibly unique and elusive publishing property that's delivering a native advertising experience no other publisher can really provide. The branding we provide is invaluable, we're opening up a whole new world of digital media. Plus, as a company, we move at the speed of light, so you could say we're magical.
Please describe a typical day in your office.
Jacqueline: We're a lean and mean startup functioning in a flurry of innovation. Our office environment is upbeat and driven, led by one of our fearless founders, Courtney Harwood. Everyone owns his or her department. We've got a brilliant content and community manager, an in-house graphic designer who creates every native ad you see and oversees the design of the site and app, and an amazing developer team who brings to life our constant stream of new ideas and features.
What is one thing people should know about your company?
Jacqueline: We move QUICKLY. If you're an advertiser looking for last minute opportunities, check us out. We design all of the assets in house and can turn them around in 24 hours if needed. All the advertiser needs to do is sign the IO and give final approval on the creative we design.
Three words that best describe your company…go!
Jacqueline: Classy. Sassy. A little bit smart-assy. Ok more than three, sorry.
What does the roadmap look like for your company?
Jacqueline: We've got some BIG weekly newsletters launching in the next few months. Our audience will be able to opt into receiving Kept Man, Keep Kids, and/or Keep Curves (Plus Size) weekly to discover the best of what's trending across top retailers in these specific categories. We're really excited about highlighting those verticals more prominently. We've also recently launched a fun new game on our app. Yes, that's right, we "game-i-fied" shopping! On the bottom navigation bar of our app you'll see a check mark and an 'x' mark symbol. That's where our new game "Keep It. Toss It." lives. Come back daily for 20 new Keeps to either Keep or Toss!
What affiliate tool has had the greatest impact on your team?
Jacqueline: I can't say enough about Preferred Publisher campaigns. It's the tool that sets Pepperjam apart from all other networks. Attribution to top of the funnel publishers who provide incredible branding value (like Keep!) seems to be where the affiliate industry is moving, but Pepperjam is the only network that has successfully implemented an attribution tool for it. The tool really protects the branding value of the placements and allows the advertiser to see the true conversion of our sales.
Which programs do you think will experience the greatest growth in the future?
Jacqueline: Our native branding advertising campaigns sold on a flat fee basis are the ones that really drive the sales. We track these through the affiliate network and offer a special discounted rate card to affiliate partners to reflect the commission factored in. These campaigns get brands in front of our audience that prominently is going to garner the brand awareness that our partners need to drive the traffic and sales.
We're also looking to run more Preferred Publisher campaigns. As a top of the funnel publisher we know that most of the sales we drive are getting swiped out from under us by "drive-by commission" or last click publishers. The Preferred Publisher tool protects our relationships with our advertisers by showing them the number of sales we are actually driving, not just the number we get last click credit for.
For more information about Keep.com, Preferred Publisher campaigns, or the Pepperjam Affiliate Network, please contact publisher-suppport@pepperjamnetwork.com.