We work with some of the most successful and influential publishers in affiliate. Our Publisher Perspective series sets out to learn from the best of the best and pick up a few secrets to their success along the way.
In this installment, we sit down with iGive's Director of Merchant Relations, Kimberly Logan.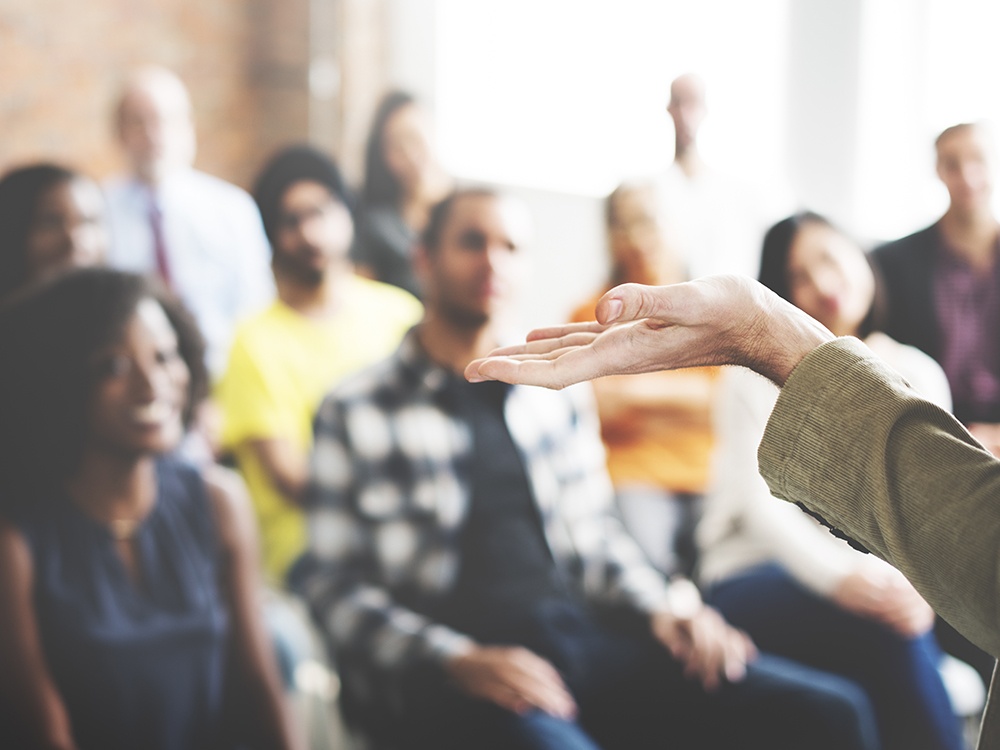 Share a little about your company.
iGive.com launched in 1997—the first (and still the best!) charity shopping site. iConsumer.com is the first ever member-owned loyalty shopping site (members earn shares of stock in iConsumer as part of their rebate for shopping iConsumer partner stores).
Please describe a typical day in your office.
My office is my home, so it starts with a short trip to the kitchen. I start the tea kettle, then head back to the living room to turn on the computer. Steep the tea, sit at the desk and I utilize a kitchen timer to keep myself on task in 30-minute increments. Much of my job is email, data review and support tickets to process placements. Unless I have a call scheduled, chances are good that I'm listening to an audiobook as I work. 😉
What types of programs is your team looking to partner with on Pepperjam Network?
We have 1900+ partner stores, so we aren't really on the lookout that much. A few that would be great to have (and members have requested we get!) include: Chewy.com, carealotpets.com, Carhartt, Christianbook.com, Dillards, Dover Saddlery, Duluth Trading Co, Drs. Foster & Smith, Edible Arrangements and Financial services (E*Trade, TD Ameritrade, etc.).
What would you say your company's spirit animal is and why?
A three-legged stool. I know, I know, it's not an animal, but hear me out. Our founder, Rob Grosshandler, often talks about the concept of the three-legged stool. The legs represent "Make Money", "Do Good" and "Have Fun". If any of those legs is taken away, the stool falls over and becomes useless. This means everything we do as a company must incorporate all 3 principals—and if one gets too much focus over the others, well, a lopsided stool is just as useless as one with only 2 legs!
Can you share a success highlight from your partnership with Pepperjam Network that really stands out to you?
It's more of a steady, ongoing support that keeps our partnership growing.
Is there a special meaning behind your company's name?
iGive is pretty self-explanatory! We exist to make it easy for individuals to give to a cause that is close to their heart. We facilitate the link between shopping & giving, and believe it or not, we came out BEFORE the "iPods" and "iPhones" of the world!
iConsumer is similar, but definitely utilizing the ubiquity of "iPods" and "iPhones" to help embed ourselves in the online experience.
What sets your company apart from others or makes it unique?
iGive was the first charity shopping site (est. 1997. Yeah.) and still going! We do not require a 501(c)3 filing or other official status. Our members not only choose the causes they support, but ALL causes listed were added by a member. We are here to honor their choice; not to provide a list of causes we think are good/worthy.
iConsumer – Bitcoin baby! First loyalty site to offer crypto-currency as a rebate. Also, we are a customer-owned start-up. Members earn shares of our SEC qualified, publicly traded stock (RWRDP) when they shop, in addition to Bitcoin.
What do you attribute your company's success to on Pepperjam Network?
Over the years, we've worked with PJX, Pepperjam by eBay, and Pepperjam Network. Regardless of who was 'at the top', my direct account managers have all been great contacts with knowledge of the industry and interest in our companies and how to work within our particular niches.
What is one thing people should know about your company?
We are the small group of thoughtful, committed citizens changing the world that Margaret Mead spoke of.
Why did you choose Pepperjam Network over other networks?
We are pretty equal-opportunity when it comes to networks (and work with all the top players). We want our members to have access to any and all the stores they want to shop so we are open to working with multiple networks to provide that service.
What's on the roadmap for your company?
iGive continues to grow our membership and reach out to causes to engage in a closer partnership, celebrate the good that causes are able to do at the local levels (many of our 35,000 causes are serving areas with less than a 50-mile radius).
iConsumer develops partnerships with crypto-currencies and tokens besides Bitcoin; helping to bring the adoption of crypto-currency to the average person. We educate the "99%" on investment and stock trading/strategy with minimal risk.
Three words that best describe your company…go!
Meaningful. Rewarding. Impact.