We work with some of the most successful and influential publishers in affiliate. Our Publisher Perspective series sets out to learn from the best of the best and pick up a few secrets to their success along the way.
In this installment, we sit down with Dubli, Head of Affiliate Marketing, Stefanie Kitzes.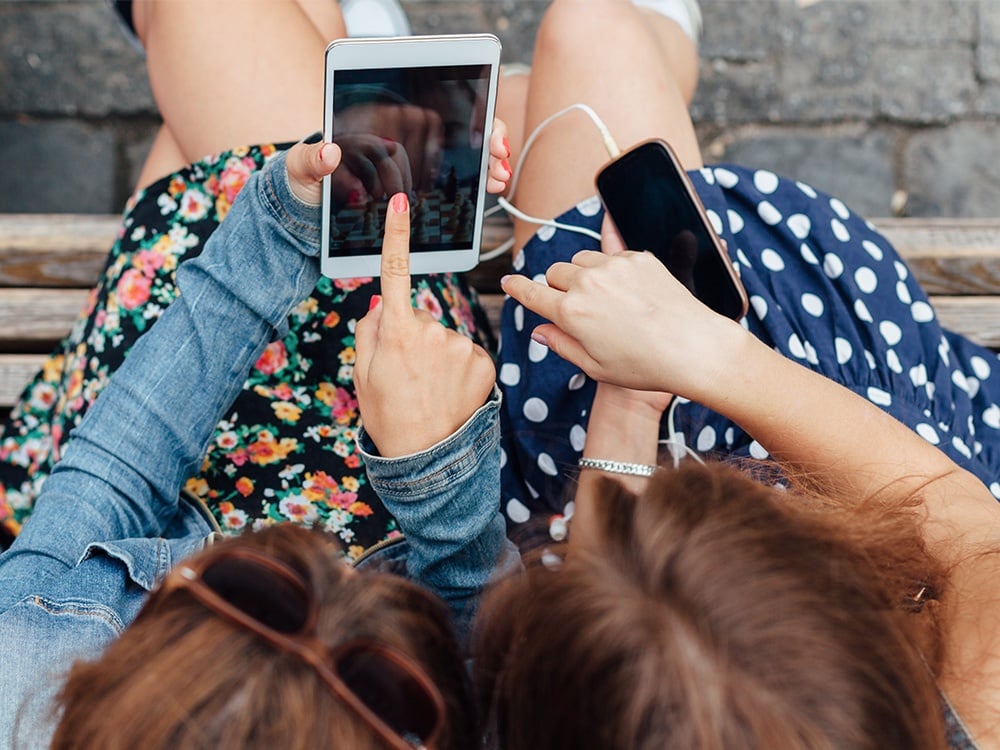 Share a little about your company:
Ominto is the parent company of Dubli.com. Dubli.com is a global Cash Back site. Our definition of global is not different sites in multiple countries. For us, global means one site, available to consumers in every country in the world, currently with customers in 120 countries, available in 11 languages, local stores in 54 individual countries. Today, we have more than 12,000 advertisers on our site, both those that are specific to certain countries/regions as well as large global brands that ship and commission worldwide. We have offices in Boca Raton, Berlin, Dubai, New Delhi, Tokyo, and Seoul. We focus on providing a native shopping experience and employ our own native speakers, you won't ever find us using a translation service. We make certain we are authentic to local customs and cultures. We have a variety of features and functionality on Dubli.com, highlighted by our VIP Rewards membership, a $49 annual membership that pays +2% Cash Back on every purchase, a faster payout of Cash Back and a host of other value-rich benefits. We have a dedicated luxury brands page, a dedicated coupon page, a coupon clipping tool and our browser extension, SaveMate. Our marketing mixes for attracting new customers vary by country/region as different cultures respond to different channels.
Please describe a typical day in your office:
Running a global business like ours requires flexibility, no two days are ever alike. If, and/or when I'm home, in Boca, where our corporate headquarters is, my day starts very early to make sure I'm available to my team, who are spread out around the world, as well as our affiliate networks and merchants on the other side of the globe. 8:00 am for me is already dinner time in India. Before calling, answering or responding to anyone, I check email, Skype and WhatsApp to prioritize. As soon as I start responding to messages, it never stops so I get organized first to focus on those items that are time sensitive. I spend an hour or so each day going through each of our 71 affiliate networks to check for changes, new programs, previous days conversions, messages, etc. The rest of the day is usually focused on working with our advertisers individually and/or making changes to our site. We try to answer every email within 24 hours, which is a tall order given that on an average day we could receive 600-800 emails, so I'm constantly staying on top of those throughout the day. We've set our standards high and try to be as high performing and efficient as we can. I save all my proposals, writing and calls with anyone in the US for after 12:00 pm as the rest of the world is gone for the day by then. After 6:00 pm I start to hear from APAC again which is when I circle back with those partners, if necessary. It's not unusual to be on a call with Korea at 1:00 am. We believe in what we're doing and enjoy it, so it doesn't always feel like work.
What types of programs is your team looking to partner with Pepperjam?
Our largest verticals are travel, fashion, electronics, mommies & kids and home & garden. Travel and fashion are strong for us worldwide while others tend to vary slightly by country or region. Since the addition of the luxury brands page, which is now available in eight countries, we've seen an interesting shift, particularly with our VIP Rewards members, towards higher-end brands. We are looking to add new brands to the luxury page and, given our global customer base, we are always looking for new advertisers that ship and commission outside of North America. For us, the "countries" tab in Pepperjam is critical. We rely heavily on that tab. If there are any advertisers that don't currently use that tab but ship outside the US, please reach out to us and make sure we know what countries we can add to any program.
Can you share a success highlight from your partnership with Pepperjam that really stands out to you?
We are a Cash Back site so, at the most fundamental level, everything we do boils down to making sure our customers get what they deserve. Given the number of networks we work with and how each has two or three APIs we must integrate for tracking and reporting, keeping these running properly is among the most important things we do. Our greatest success with Pepperjam is the consistency of tracking and reporting. The size and scale of operation we are running opens the door to challenges so we highly value networks like Pepperjam, that give us few, if any, issues. With Pepperjam, we have much fewer incidences of untracked sales and technical issues. It's a gift that I worry so little about Pepperjam. We have daily reports that tell us how things are working, if and where issues are, etc. I can't remember the last time Pepperjam even showed up on those reports. Dare I say flawless? I'd be remiss if I didn't also mention the Publisher Development team who has provided such great support over the years. They are responsive and always actively looking out for our best interest and to grow our relationships with Pepperjam advertisers.
Is there a special meaning behind your company's name?
We are asked that question quite frequently as both Ominto and Dubli are unusual. For many years it was assumed that because we have a large office in Dubai that the Dubli name is supposed to be indicative of our presence there, but this is not the case. The Dubli name was alive and well long before we opened in Dubai.
What Pepperjam Network technology innovation has had the greatest impact on your team?
For us, it's simple. As I just mentioned, being a Cash Back site, there isn't anything more important than tracking and reporting. There are so many things that can go wrong, preventing our customers from receiving their Cash Back, which impacts the user experience and ultimately, our credibility. If the tracking and reporting isn't working, everything else is meaningless. Since we first started working with Pepperjam, well before the eBay acquisition, we have always had great success with Pepperjam's technology. We don't take this for granted. Furthermore, the latest update to the publisher interface has made it intuitive, user-friendly and easy to find what we need with only a few short clicks. When these two basic functionalities aren't up-to-par, it impacts our effectiveness and efficiency and can be detrimental to our business. With so many networks and so much room for error, it's really a pleasure to be worry free when it comes to Pepperjam.
What sets your company apart from others or makes it unique?
More so lately than ever before, we are realizing how little the industry understands how global we are and/or what being global even means. There isn't anyone else running a global Cash Back site like ours. There are many that say they are "global", but five or six countries doesn't make you global. For us, Canada does not mean global. Having customers in 120 countries really speaks volumes. The size and scale of our business is unprecedented. Dubli.com is available to any customer in the world that wants to earn Cash Back on their everyday purchases. We make sure to keep our finger on the pulse of what is going on in most countries of the world within the affiliate space.
What do you attribute your company's success to on Pepperjam Network?
As a baseline, I'd attribute our success with Pepperjam as a result of the variety of quality advertisers and support of the Publisher Development team. Of course, supporting this is the depth and breadth of knowledgeable account managers. The fact that affiliate marketing is not well understood and not something you can learn in school, makes training, and education the responsibility of everyone in our industry. Many forget that affiliate is still a marketing discipline and you still need to apply basic marketing principles. In an industry where many account managers are under 30 yrs. old, growth can be stifled due to limited understanding/education. This is not an industry about "set it and forget it" and adding "Shop Now" to the end of every offer is not a way to grow an affiliate program. Supporting publishers and finding meaningful creative solutions for advertisers is the name of the game. We believe Pepperjam does a great job training account managers and servicing publishers. To this end, and most importantly, with 12,000 advertisers, we rely heavily on Publisher Development and advertiser account managers to do a lot of the heavy lifting for us, they become an extension of our team. We have found that the Pepperjam team knows no limits and will go out of their way to help us however and whenever they can.
What is one thing people should know about your company?
I'll refer to what I said earlier about how we are a real global site and, also, how we pay a lucrative amount of Cash Back. For each advertiser, we select a country or countries where their program serves. If it is a store that serves only the US, then only the US is selected. If they serve multiple countries or worldwide, we can make them visible to customers in those countries as well. It's important to be clear on this point. We do not run separate sites in a few countries like some of our peers. Dubli.com is one site available worldwide. Currently, we are paying out up to 80% of our commissions as Cash Back. In addition to regular free membership, our VIP Rewards membership includes an extra 2% Cash Back on every purchase. When you have people worldwide paying $49 to join your site, we believe, it says a lot about the quality and value proposition of your site. We even have a country where there are more VIP Rewards members than Free customers by a margin of more than 50%. At this point, more of our VIP members join Dubli directly as a VIP vs. first registering as a Free customer then upgrading to VIP. We have customers earning significant amounts of Cash Back each year on purchases they would be making anyway and this Cash Back helps them support their families.
Why did you choose Pepperjam Network over other networks?
Consistency. Pepperjam has been a valued partner for many years now and is always a preferred network for us as its consistent…consistent with launching new advertisers, consistent tracking and reporting, consistent support. Reliability for a Cash Back site cannot be taken for granted.
What's on the roadmap for your company?
It is our company mission to continually launch new initiatives that allow us to innovate, grow and adapt to the new realities within the changing e-commerce industry. In the last year, we launched our luxury brands page, coupon page, coupon clipping tool, several new benefits to the VIP Rewards membership including extra Cash Back on 24 of the popular stores in 56 countries, our browser extension, SaveMate and have entered Korea, Brazil, and several countries in Africa with local stores. We have a lot planned for 2019, particularly as it relates to the VIP Rewards membership. We are going to be adding exclusive offers from select brands in each country. These are high-value rewards for access by only our highest value customers. We are finding many of our top advertisers are interested in accessing this closed user group so the features and benefits being added into VIP Rewards should be unusual for a Cash Back site. Our long-term strategy always includes further penetration of individual countries with new advertisers, marketing channels and customer development. We are seeing much of our growth coming from the Middle East and APAC so you can expect future developments in those regions.
Three words that best describe your company…go!
Dynamic. Global. Growing.