We work with some of the most successful and influential publishers in affiliate. Our Publisher Perspective series sets out to learn from the best of the best and pick up a few secrets to their success along the way.
In this installment, we sit down with Dubli's Head of Affiliate Marketing, Stefanie Kitzes.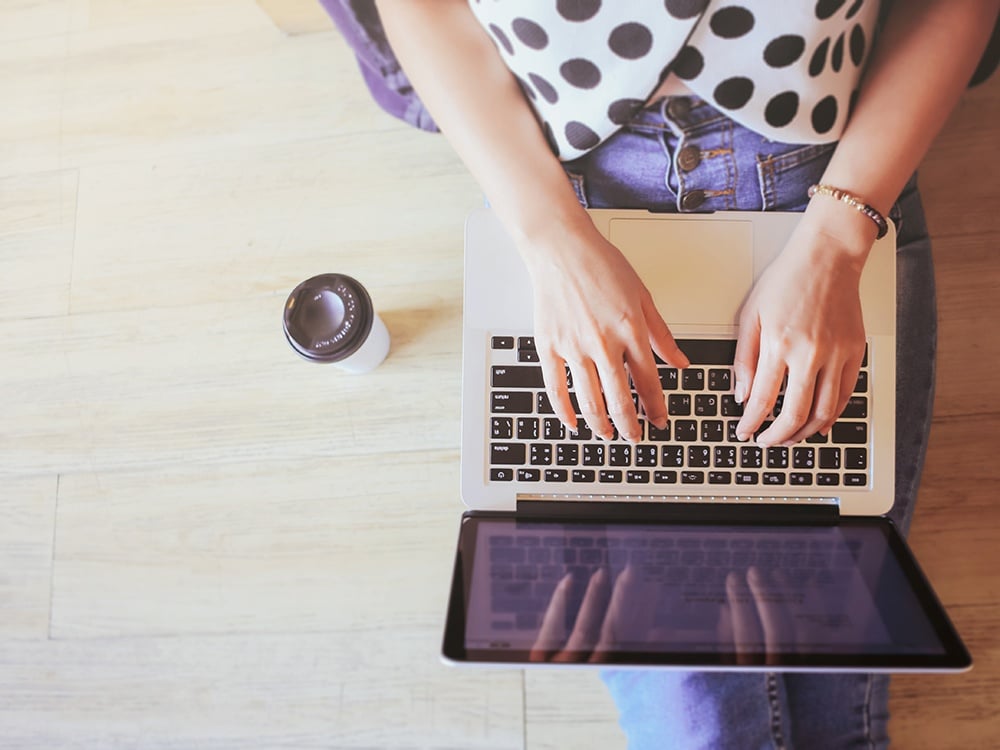 Share a little about your company.
Ominto (Nasdaq: OMNT) is the parent company of Dubli.com. Dubli.com is a global Cash Back site, available in 10 languages, with customers in over 120 countries. We currently have 12,000 advertisers on our site, both those that are local/national to certain countries/regions as well as large global brands that ship worldwide. Our affiliate team is spread amongst Boca Raton, Florida, Berlin, Germany, Dubai, UAE and New Delhi, India so we are running a pretty massive global operation. We have a variety of features and functionality on our Dubli.com site, including a VIP Rewards membership that costs $49 a year and pays extra Cash Back as well as some other features and benefits, for our most active shoppers, as well a dedicated luxury brands page that launched last year for our customers who prefer the finer brands. We use a variety of marketing channels around the world to attract new customers to Dubli.com
Please describe a typical day in your office.
Typically, my day starts very early as I am based in the US and my team is spread around the world. 8am for me is already the end of the day in India and Dubai so I try and start my day by 7am so I'm available to everyone. The first step in my day is checking emails and responding to those that are most urgent. I spend an hour or so each morning going through each of our affiliate networks for changes, new programs, previous day's conversions, messages, etc. The rest of the day is usually focused on working with our advertisers individually and/or making changes to our site. We try as best we can to answer every email within 24 hours so I'm constantly staying on top of those throughout the day.
What types of programs is your team looking to partner with on Pepperjam Network?
Our largest verticals are travel, fashion, electronics, mommies & kids and home & garden. Travel is strong for us worldwide while the others tend to vary slightly by country or region. With the addition of the luxury brands page last June, we have been quite focused on ramping up our partnerships with luxury advertisers. We are definitely interested in working with more luxury brands and to expand our relationships in our primary categories and countries.
Can you share a success highlight from your partnership with Pepperjam Network that really stands out to you?
The greatest success with Pepperjam I would say is the consistent tracking and reporting. We have much fewer incidences of untracked sales with Pepperjam than some of the other networks around the world. We also receive great support from the Publisher Development team. They are really responsive and are always actively looking out for our best interest and to grow our relationship with Pepperjam advertisers.
Is there a special meaning behind your company's name?
Not really. It is frequently assumed that because we have a large office in Dubai that our name is supposed to be an indication of that, but this is not the case.
What Pepperjam Network technology innovation has had the greatest impact on your team?
For us, as a Cash Back, tracking and reporting is key and we have great success with Pepperjam. The user interface of Pepperjam Network is also user-friendly and makes it really easy to find what we need with only a few clicks.
What sets your company apart from others or makes it unique?
Really, how global we are. For us, Canada does not mean being global. Having customers in 120 countries really speaks volumes. There isn't anyone else operating one global site as we are in so many languages with customers in so many countries. The size and scale of our business is really unprecedented. There are other Cash Back sites that have global sites but they are typically country or region specific. Dubli.com is available to any customer in the world that wants to earn cash back on their everyday purchases. We are also very focused on relationships, with advertisers, affiliate networks and our customers. We make sure to keep our finger on the pulse of what is going on in most countries of the world within the affiliate space.
What do you attribute your company's success to on Pepperjam Network?
Definitely the wide variety of advertisers and support of the publisher development team.
What is one thing people should know about your company?
That we are truly a global site and pay a lucrative amount of Cash Back. For each advertiser on our site, we select a country or countries with which their program serves. If it is a store that serves only the US, then only the US is selected. If they serve multiple countries or worldwide, we have the ability to make them visible to customers in those countries as well. In addition to regular free customer Cash Back anyone can earn, our VIP Rewards membership includes an extra 2% Cash Back on every sale. We have customers earning significant amounts of Cash Back each year on purchases they would be making anyway. This cash back helps them support their families.
Why did you choose Pepperjam Network over other networks?
Consistency. Pepperjam has been a valued partner of ours for many years now and is always a preferred network for us as it's consistent…consistent with launching new advertisers, consistent tracking and reporting.
What's on the roadmap for your company?
It is our company mission to continually launch new initiatives that allow us to innovate, grow and adapt to the new realities within the changing e-commerce industry. In this vein, we are getting ready to launch our coupon page next week, followed by our browser extension over the next few months. We will also have a new online coupon book and coupon clipping tool for our customers to store the offers most relevant to them. We will also be adding some new features and benefits into our VIP Rewards section, including even greater Cash Back on 24 of the most popular stores in each country. We have also just started influencer marketing to promote the value of the Cash Back model to a new group of users who have an existing audience that listens to their recommendations. Our initial results of this have been tremendous so we are really excited about this new initiative. Our long-term strategy is to further penetrate individual countries with new advertisers, marketing channels and customer development. Operating in so many countries around the world, we are highly cognizant to cultural diversity and what works in the US, may not work in the Middle East or Asia.
Three words that best describe your company…go!
Dynamic. Global. Growing.