We work with some of the most successful and influential publishers in affiliate. Our Publisher Perspective series sets out to learn from the best of the best and pick up a few secrets to their success along the way.
In this installment, we sit down with the Director of Strategic Partnerships at 55Haitao, Cuyler Moon.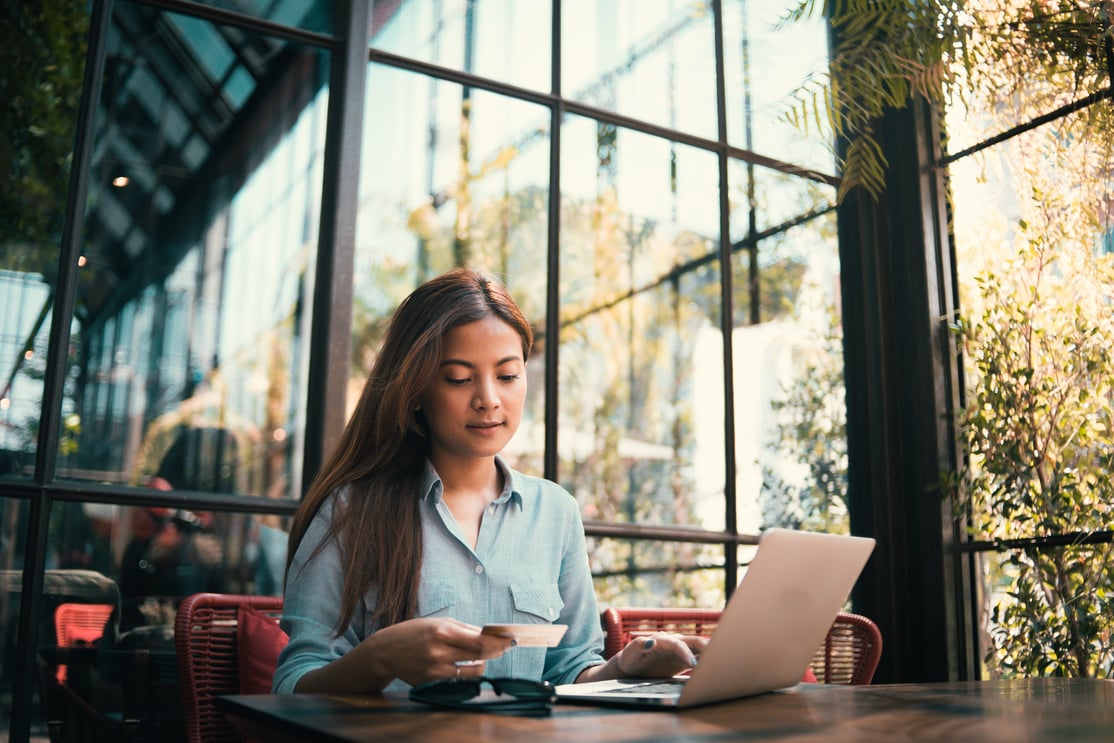 Share a little about your company.
Cuyler: 55Haitao is a loyalty site that focuses on cross-border shopping in the Chinese market. Our users are based in China, and are interested in buying popular foreign brands at great prices from overseas and sending them back to China.
Please describe a typical day in your office.
Cuyler: In our Pasadena, CA office, account managers work with advertisers and colleagues from across the world all day, UK/Europe first thing in the morning, the East Coast until the afternoon, the West Coast until the end of the work day and then finally China. We have conference calls with our colleagues based in our Shanghai HQ almost every evening at 6:30pm, to go over wins for the day and coordinate on upcoming exposure and promotions.
What types of programs is your team looking to partner with on Pepperjam Network?
Cuyler: Our strongest verticals are beauty, health, fashion and outdoor. We are always looking to add more advertisers from these verticals to provide great choice to our users.
What would you say your company's spirit animal is and why?
Cuyler: A wolf! Our CEO often compares our team members to wolves due to our aggressive and tireless work and also for the value we place in teamwork.
Can you share a success highlight from your partnership with Pepperjam Network that really stands out to you?
Cuyler: We have worked quite closely with Perricone MD to set up great exclusives paired with strong exposure on 55Haitao. Performance with Perricone MD has increased over 300% YoY.
Is there a special meaning behind your company's name?
Cuyler: "Haitao" is actually a Chinese word that translates to "cross-border shopping." The reason for the "55" in front of it (read "five-five") is meant to represent a high five. Five fingers plus five fingers = one high five!
What sets your company apart from others or makes it unique?
Cuyler: There aren't a ton of Chinese cross-border loyalty sites out there, but we are the biggest! Our user base, website and events are all pretty unique compared to other publishers working with Pepperjam.
What do you attribute your company's success to on Pepperjam Network?
Cuyler: The strong support of Pepperjam's account reps, who are proactive in reaching out to us with opportunities.
What is one thing people should know about your company?
Cuyler: You don't need to ship internationally to work with us! Most of our shoppers use freight forwarding/drop shipping for their purchases. The order is shipped to a location in the US, where it is then forwarded on to the shopper in China.
Why did you choose Pepperjam Network over other networks?
Cuyler: We work with all the networks, but we do like Pepperjam for the level of support and service provided.
What's on the roadmap for your company?
Cuyler: We have several different new projects we're working on, but the largest at the moment are 55Haitao's Assisted Buying Program (ABP), which is a concierge service that allows our shoppers to do cross-border shopping without all of the hassle usually involved.
Three words that best describe your company…go!
Cuyler: China loves shopping!