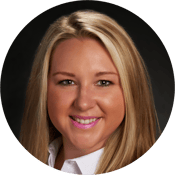 Now more than ever, marketers are faced with the challenge of reaching and converting consumers that demand a seamless shopping experience across devices and mediums— omnipresence that quickly grows in both cost and complexity. Brands need the ability to quickly activate marketing programs that deliver the results they need at a cost they can control. Pepperjam's Ascend™ platform gives marketers solutions to easily activate an affiliate marketing program with eight different ITP-compliant tag manager or eCommerce platform plugins including Google Tag Manager Community Template, Adobe Launch, Signal, Tealium, Salesforce Commerce Cloud, WooCommerce, Shopify and Magento.
Brands leveraging these providers can speed Pepperjam's pixel implementation and quickly gain unlimited access to Pepperjam's end-to-end affiliate lifecycle management solutions.
Find and Convert Your Target Audience at Scale: Discover
Overdependence on a singular partner or marketing channel puts brands' business viability at risk. Discover enables brands to easily uncover right-fit partnerships from both Ascend™ and the broader digital ecosystem to diversify their affiliate program partner composition. Exclusive to Ascend™, Discover's dashboard delivers the unrivaled recruitment capabilities that track partners' path to activation with actionable insights. In combination, recruitment transparency and automated insights that prompt next steps make finding and recruiting a diversified partner network easier than ever.
Gain Control of Your Ad Spend: Dynamic Reward Structures
Legacy affiliate networks rely on last-click partnerships. Ascend™ empowers marketers to capture value at all points in the consumer journey with dynamic commissioning and spend allocation tools. The payment suite enables marketers to equitably reward their partners for buyer journey contribution with automated rewards based on transaction attributes or pre-set campaigns. Flexible payment structures enable advertisers to entice their partners to achieve mutually beneficial goals beyond traditional last-click percent payouts without sacrificing their return on marketing spend.
Validate the Impact of Your Investment: Measurement and Analytics Capabilities
Lack of innovation has left marketers hamstrung by the status quo—their data trapped within the confines of legacy affiliate providers. The Ascend™ platform's progressive approach to affiliate marketing delivers an answer to data pain points such as validating the channel's true impact, evaluating investment by channel or making accurate spend allocation decisions across the digital mix. Marketers can take back control with turnkey analytics and attribution partnerships across the marketing reporting stack that integrate affiliate marketing data into brands' reporting source of truth.
Get Started: Launch Made Easy
Join the users of Pepperjam's established and growing list of integrated solutions to quickly begin leveraging low-risk, performance-based partnerships that help marketers gain the operating leverage they need to maintain omnipresence across the digital mix.