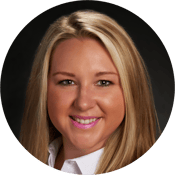 With advertising costs associated with traditional sales and marketing channels on a consistent incline, the combination of scale, automation and pay-for-performance model, make the affiliate channel imperative to attaining crucial operating leverage. To illustrate the value and power of operating leverage, the affiliate channel carries an impressive 12:1 return on marketing spend—more than any other channel.
As a complement to the Ascend™ platform's scale distribution and category automation solutions, our integrated partner ecosystem offers turnkey capabilities for growth marketers.
I recently had the opportunity to connect with RevLifter's North American General Manager, Jim Harriman. RevLifter is an AI-personalization technology provider and the latest addition to our integrated partner ecosystem. Read on as Jim and I dig into the importance of onsite personalization within the buyer's journey and the value that guiding the consumer experience has on conversion rates in a native brand setting.
What problem does RevLifter solve for marketers?
Many brands have adopted a 'one-size-fits-all' model for incentives and discounts, deciding their promotional calendar months in advance. This methodology of pre-planning content doesn't cater to the individual buyer journey. RevLifter adds incremental value for both the customer and the brand based on behavior in the moment. This ultimately impacts lifetime customer value while delivering authentic and customized content that drives brand advocacy, fuels new customer acquisition and reengages high-intent customers.
Explain RevLifter in action. How does a customized, targeted message impact a consumer's purchase?
Personalized messaging that is native to the advertisers' site gives consumers an authentic experience and creates a direct connection between them and the brand. Our capabilities are not limited to these tactics, but two examples would be:
Reduced cart abandonment. We keep the customer engaged with the brand by providing content relevant to items they've already chosen using product pairing recommendations, inventory-specific content and added incentives delivered in a proprietary way.
Geotargeted messaging capabilities. We can identify a shopper's location and engage them with a single-use offer to improve conversion rate and positively impact average order value in a target market. Further, this feature enables us to deliver relevant products based on weather and seasonality.
Brands and retailers may assume that RevLifter lives at the bottom of the funnel. In what ways does RevLifter drive discovery for brands?
RevLifter can live across a brands' marketing channels, meaning that we can engage customers wherever the technology is employed across various stages of the funnel. That said, if or when RevLifter engages customers at the bottom of the funnel, the objective is the same: get them to do more than they otherwise would. We always work to improve and increase average order value (AOV) and drive incremental value.
Why should brands implement RevPage functionality instead of hosting their own coupon codes on a landing page?
The simplest reason is that our technology gives brands control of their promotional messaging without the need to update content frequently. RevLifter's campaign optimization is supported by AI-powered incentive targeting which delivers relevant deals to drive incremental value.
How does RevLifter add value to the consumer journey for both the buyer and the brand?
RevLifter's core value proposition is to add incremental value to each interaction based on advertisers' goals and objectives and applying these to the campaigns we create.
From the customers' perspective, all this value is coming from the brand which builds better relationships and customer advocacy. Customers begin to realize the best value and most relevant offers are available directly on the brand's site vs a third-party page.
How does RevLifter differ from traditional affiliate partnerships?
Unlike traditional publisher partners, we don't have a website. Our mission is to add additional value to the buyer journey in a branded experience on the advertisers' site. In turn, brands can build stronger relationships with the consumer.
DTC brands' success is in large part due to their ability to connect with their customers. How does RevLifter amplify this strategy?
RevLifter can amplify DTC brands' initiatives in many ways. Some common techniques including driving customers to DTC loyalty programs, engaging customers in specific markets, driving customers in-store (when available), or remarketing value propositions and benefits to consumers when relevant purchases are made. Overall, RevLifter technology compliments their existing initiatives without sacrificing their one-to-one connection with consumers that DTC brands are well-known for.
What differentiates RevLifter from your competitors?
We are more than an email or cart abandonment solution—our technology is designed to improve customers' experience. We operate a very surgical approach that involves hyper-targeted personalization which is tailored to the brands goals and objectives.
We only engage with the customer if they interact with our technology and all campaigns are designed with brands' goals in mind to increase basket size, profitability or market share—something most traditional publishers don't offer.
How does the turnkey integration with Pepperjam benefit brands?
The key benefit is the ease of integration. Our partnership makes RevLifter's capabilities turnkey for brands on Ascend™. As a result, our solutions can be implemented in a matter of days with no addition work required by a brands' tech team – something that could take months to complete with manual integration.
Pepperjam's Perspective
Pepperjam arms growth marketers with the technology and education necessary to fully embrace affiliate as a primary channel in their overall digital mix. Our integrated partner ecosystem supports this commitment by delivering turnkey integrations with industry-leading vendors on a performance-based pricing model. This enables brands to automate marketing touchpoints, eliminate costly implementation and achieve scale. We are excited to announce our partnership with RevLifter, which makes onsite personalization turnkey for Ascend™ brands.
About Jim Harriman
Jim has spent the past 14 years in the digital marketing and affiliate industry. Over that time, Jim has worked on all sides of the industry (Network, Advertiser, and Publisher), spanning roles inclusive of Corporate Development, Business Development, and Client Management.
Most recently, Jim has joined RevLifter as GM, North America. Jim's role is to grow and expand RevLifter's partnerships and operation from their London based HQ to the US. RevLifer's US HQ is located in Atlanta, GA.
You can learn more about RevLifter at RevLifter.com.