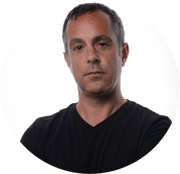 As a hub of digital commerce, Pepperjam is in the unique position to deliver insights that will help our clients, partners, and the broader industry navigate uncertainty. We understand that lives are being impacted and it is our hope that this index assists you in some small way as you confront the near-term challenges while planning for the months ahead.
Pepperjam is seeing a sharp increase in retailers who are turning to digital performance channels as a safe harbor in the current climate. This data, now captured in the Pepperjam Affiliate Marketing Sales Index, measures the gross merchandise sales directly attributable to affiliate marketing for the period beginning March 1st through March 18th and compares those sales to the same period in 2019.

We are providing a macro view as well as a detailed look at performance across 10 leading retail categories.
We will endeavor to update the PASI on a regular cadence in an effort to support informed decision making across the ecosystem.

Wishing you good health and safety.

Be well,
Matt Gilbert