We work with some of the most successful and influential publishers in affiliate. Our Publisher Perspective series sets out to learn from the best of the best and pick up a few secrets to their success along the way.
In this installment, we sit down with Find Your Influence's, Joslyn Adasek, as she walks us through how to leverage FYI's 100K+ influencer community.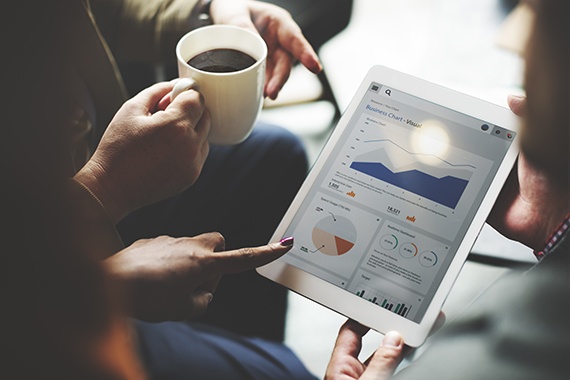 Share a little about your company:
FYI provides marketers and agencies of all sizes with the ability to tap into our state of the art platforms and/or leverage our expert managed influencer campaign services to develop an impactful influencer-driven marketing program. FYI was a pioneer in the influencer marketing space, launching the first influencer marketing SaaS platform in 2013, and to date our expert team has executed over 10,000 influencer marketing campaigns for over 500 major brands.

About FYI's Influencer Community: Our registered community is comprised of 100k influencers with everything ranging from micro influencers to celebrities.

Why is FYI just entering the affiliate space recently? FYI's newest technology "The FYI Exchange" now provides an effective way to leverage our 100k influencers for gifted product exchange basis which has become very popular with affiliate managers. Since becoming popular with affiliate managers, we now offer the option to incorporate affiliate links and provide commission as a pass through from FYI to our influencers to further motivate conversions by the influencers. We also provide services for fully managed campaigns, as well both on the FYI Exchange platform or leveraging our strategic services which leverage paid influencers.
Please describe a typical day in your office:
Our sales team is consulting with brands and agencies about opportunities to achieve their marketing goals leveraging influencers, and determining the best way to approach via our self-service solutions or via our managed solutions.

Our client success team are typically executing strategic influencer marketing campaigns for our clients leveraging our platform or training them on our self-service platform capabilities and best practices. When our client success team executes a FYI Managed campaign they handle everything from creative and execution strategy, influencer identification, negotiation, contracting, content calendar programming, to content auditing, content fulfillment, tracking and measuring, optimization, paid media management and guaranteed deliverable fulfillment.

What types of programs is your team looking to partner with on Pepperjam Ascend?
B2C products / services in all major categories including: Retail, CPG, Food & Beverage, Fashion/Apparel, Decor/Design, Subscription Services, etc.
Can you share a success highlight from your partnership with Pepperjam Ascend that really stands out to you?
We have recently become a publisher partner but hope to have some success stories soon!
What Pepperjam Network technology innovation has had the greatest impact on your team?
Conversion tracking.
What sets your company apart from others or makes it unique?
Our experience from being around from the beginning of "influencer time", and our core values listed here:

Insist on Integrity
Never Stop Improving
Fuel Kindness
Love Our Clients
Unleash Our Inner Cheerleader
Embrace Open Communication
Nurture Accountability
Create Create Create
Earn Respect
What do you attribute your company's success to on Pepperjam Ascend?
We have had amazing customer service from every person we have connected with on the Pepperjam team. Everyone is wonderful and willing to help with all our questions.
What is one thing people should know about your company?
We are sincere in creating platforms and services that allow brands and agencies to streamline the process in working with influencers in order to minimize time and overhead, so that you can successfully archive your marketing goals.
What's on the roadmap for your company?
We are launching a new version of our first SAAS platform at the end of Feb 2020. Also are constantly developing partnerships which will add value to our clients campaigns, expanding our network of influencers, growing our services and continuing to evolve as influencer content and social / content platforms evolve.
Three words that best describe your company…go!
Consultative, Creative, Expertise