We work with some of the most successful and influential publishers in affiliate. Our Publisher Perspective series sets out to learn from the best of the best and pick up a few secrets to their success along the way.
In this installment, we highlight Dealmoon!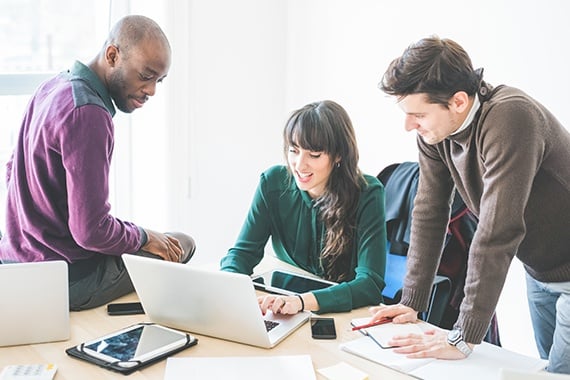 Share a little about your company:
Dealmoon operates the leading social shopping community & KOL network for Chinese expats around the world, as well as e-commerce advisory platform for global consumer brands seeking to reach Chinese-language shoppers. In 2016 alone, Chinese shoppers engaged with Dealmoon more than one billion times from the U.S., Canada, Australia, Japan, Korea, France, Germany, Italy and Spain as well as China.
In 2011, Dealmoon integrated with Chinese social platform Weibo, expanding its reach to Chinese consumers worldwide. Providing not only product and shopping tips but also life guidance on how to adapt to their new homes outside China, Dealmoon's Weibo channels now have more than 10 million followers.
Please describe a typical day in your office:
Dealmoon is headquartered in Dallas, Texas, with additional offices throughout the US, London, Canada and China. Pre-Covid, our mostly Chinese and American employees were typically heads down, working on their laptops in our open, casual work space, jumping into conference rooms, or messaging at lightning speed on Ding, a Chinese version of Slack! Many of our employees work remotely from around the U.S. so Zoom or video calls have always been a part of the Dealmoon way. Now, we are all working remotely with the occasional Zoom Happy Hour to stay connected!
What types of programs is your team looking to partner with on Pepperjam's Ascend?
As a shopping advisory platform, Dealmoon is interested in programs across many verticals, including Fashion, Beauty, Food, Nutrition, At Home, Electronics & Computers, Baby/Kids, Automotive, Travel, Sports & Outdoor Recreation, and Gifts.
From a technology standpoint, Dealmoon is interested in different attribution models such as Code Tracking, App to App tracking, Cross-device tracking, etc.
Can you share a success highlight from your partnership with Pepperjam that really stands out to you?
We have been able to grow our partnership by triple digits with a major off-price fashion retailer by utilizing PJ's reporting, offer and creatives tools.
What Pepperjam Ascend technology innovation has had the greatest impact on your team?
Reporting tools, dashboard, dynamic links for exclusives, tracking capabilities for Leads, etc.
What sets your company apart from others or makes it unique?
Dealmoon's niche audience is a highly engaged, independent, tech-savvy, mobile first, Mandarin-speaking shopping community of Millennials and Gen Z'ers who both follow and influence one another through their shopping experiences.
What do you attribute your company's success to on Pepperjam's Ascend?
We have been able to build strong partnerships with leading brands who resonate with our audience, such as Fendi, Nordstrom Rack, Puma, Marc Jacobs, Korres, Joe's, philosophy, Le Creuset, Clarins, NARS, Rite-Aid, and many more.
What is one thing people should know about your company?
Although our name suggests we are a deal site, we are truly so much more. We take great pride in the content we create for each advertiser, as well as our proprietary social network, where our users post thousands of pictures and articles each day reviewing products or showcasing their favorite places. We also have a fully fleshed out network of KOLs and KOCs who create original content about products and services from their favorite brands. Dealmoon itself is considered the largest KOL to many ex-pat students studying in America as we are their #1 trusted source.
What's on the roadmap for your company?
Dynamic personalization of deal and product recommendations. Integration of user generated content and articles across the platform.
Three words that best describe your company…go!
Global, Local and Mobile
To learn more about Dealmoon, register to attend our upcoming Partner Perspective webinar.