We work with some of the most successful and influential publishers in affiliate. Our Publisher Perspective series sets out to learn from the best of the best and pick up a few secrets to their success along the way.
In this installment, join Cybba experts, Michelle Telian and Lizzie Graziano, to learn more about how they couple this suite of digital tools with world-class account management to drive performance for a wide range of brands.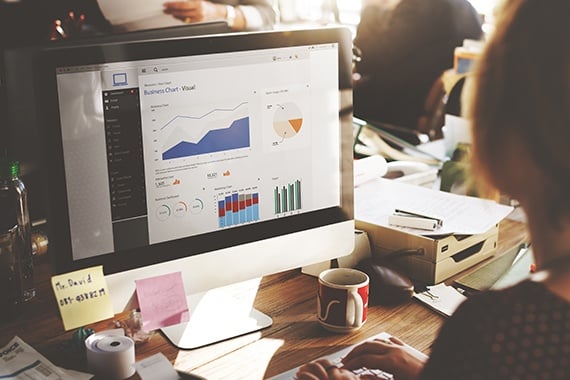 Share a little about your company:
Cybba is a performance-driven technology company that helps online businesses exponentially increase revenue and lower cost of acquisition by optimizing every stage of the customer journey. Our unique combination of programmatic display, paid social and search advertising, onsite engagement, and email remarketing makes attracting and converting buyers more efficient and effective than any single solution can be on its own.
Please describe a typical day in your office:
The water cooler is so last decade…

Every day begins with spirited conversation by the office coffee machine and cold brew keg as our technologists fuel up for busy days of problem solving. The Cybba team usually splits time between in-person meetings and work sessions, and video calls with our team members in international offices. Depending on the day, the entire company convenes for a lunch and learn or a company meeting where each team reports on current projects and big wins.
What types of programs is your team looking to partner with on Pepperjam's Ascend?
We customize our solutions to drive a range of high value actions on a site, whether it's boosting site orders, capturing leads, or increasing subscriptions. The versatility of our solution can improve performance for any brand looking to motivate a specific type of onsite behavior and can support most programs with a check out process.
Can you share a success highlight from your partnership with Pepperjam that really stands out to you?
Our longstanding partnership with Pepperjam has produced impressive results across verticals and averages an ROI of $18. The use of our onsite engagement solution to re-engage users at the point of abandonment achieves a 5 – 10% incremental uplift on site purchases.

Mrs. Fields has been using our onsite engagement solution for over 3 years to recover sales from customers who would have otherwise abandoned their online purchases. Our onsite engagement drives a 52% conversion rate and a $10 higher AOV than the affiliate program average.

ALLDATAdiy, another standout partner, leverages our full retargeting suite to drive incremental sales of online subscriptions. This collaboration boasts a $10:1 ROI and recovered over $350k online sales in 2019.
What Pepperjam Ascend technology innovation has had the greatest impact on your team?
Since joining Pepperjam's Ascend platform, we've developed an API that pulls our abandonment metrics directly into Ascend for brands to view themselves. The API provides data on total site visits by day, total abandonments, and total abandoned revenue left in the user's cart, providing a more holistic overview of what factors are contributing to abandonment. This visibility enables us to craft custom solutions to combat abandonment and make research-based recommendations on higher-level strategic decisions.
What sets your company apart from others or makes it unique?
Our mix of advertising and marketing technologies really sets us apart from others in the space. That combination is the toolbox that allows us to engage audiences at every step in the perpetually-evolving buyer's journey. We can identify and target net new audiences, re-engage and remarket to abandoning users, and drive the exact behaviors that will improve a brand's sales – all from one place. Then there are the added benefits of vendor consolidation, learned optimizations across several user touchpoints, and increase return on investment. We make it as easy as possible for our clients to achieve their goals!
What do you attribute your company's success to on Pepperjam's Ascend?
Integrating our abandonment stats into Ascend has helped our clients and brands better understand their cart abandonment metrics and identify opportunities for improvement. Clients can access these insights easily through the use of the Pepperjam tag which requires no additional code placement by the brand itself. Data is collected and analyzed as soon as the cart abandonment metrics are configured, providing brands endless opportunities to optimize and improve performance.
What is one thing people should know about your company?
We are one of the few startups that is entirely employee owned. We have never accepted any venture capital or outside funding. As a result, company decisions are made for the benefit of the company and not to appease external financial stakeholders.
What's on the roadmap for your company?
One of the benefits of a having small team is that we are able to make quick strategy adjustments to ensure we are always best serving our clients' needs.

We have some exciting new products under development that we'll be rolling out in a few months. Stay tuned!
Three words that best describe your company…go!
Informed. Inventive. Inspired.
To learn more about Cybba, register for their upcoming Pepperjam Partner Perspective webinar here.