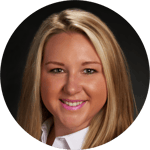 As the gap that differentiates influencers from publisher partners continues to close, it's easier than ever to maximize diversified partnerships in the affiliate channel — including content creators.
Influencer marketing and affiliate marketing provide varying paths for marketers to reach similar destinations: Increased brand awareness, product advocacy, new customer acquisition and revenue growth. Both affiliate marketing and influencer marketing support campaign customization, payment flexibility and play key roles in brands' broader digital mix. Considering these similarities, hesitancy still exists for influencers to tap into affiliate marketing. Further, advertisers may not fully embrace content creators as publisher partners. How can brands adapt their strategies and budgets to incorporate each channel into their marketing mix?
As the gap that differentiates influencers from publisher partners continues to close, it's easier than ever to maximize diversified partnerships in the affiliate channel — including content creators.
Influencer marketing vs affiliate marketing
Affiliate marketing enables advertisers to subsidize the cost of their primary sales and marketing channels to gain necessary operating leverage through scale and automation on a pay-for-outcome model. With flexibility to find, recruit and optimize diverse, right-fit partnerships, the affiliate channel makes omnipresence possible for marketers at a cost they can control.
In comparison, influencer marketing acts as a modern-day word of mouth for advertisers to expand their reach to like-minded, engaged audiences. Influencers impact the buying decisions of their followers with curated social posts, blog content or product reviews and engage with their audience through comments and the sharing of personalised content to create digital friendship — connections that transform their content from promoting a product to recommendations from a friend.
Since both influencer and affiliate marketing allow brands to expand their reach and acquire new customers, what keeps the channels separate in the minds and budgets of so many marketers? Pairing modern tracking and payment functionality with "outside-the-box" strategy means that merging the two channels maximizes results.
Affiliate technology: embracing influencers through innovation
Innovations in affiliate marketing technology enable advertisers to diversify their publisher makeup and maximize results across partner categories — including influencers. To deliver on the unique needs of advertisers and content creators alike, affiliate providers have evolved their recruitment technology to include open APIs for simplified discovery and recruitment of influencers as well as aggregated data that filters right-fit partnerships like social footprint, demographic and competitor connections. With simplified capabilities to curate the most relevant partnerships, influencers can easily serve up content that their audience craves based on data-driven advertiser connections.
Arguably more important than supporting appropriate partnerships is ensuring that influencers are equitably rewarded. Legacy affiliate networks supported limited payment functionality and last-click models — an ineffective and unfair method for providing payment for influencers, partner types that reign supreme for discovery. Progressive affiliate providers make customizable commission structures and spend allocation tools easy to implement and effectively reward influencers for the role that they play in the path to purchase.
Further, today's actionable analytics and industry-leading reporting source of truth integrations provide a wealth of data including influencer-specific metrics like clickstream reporting, engagement metrics and site traffic that make identifying the true impact of partnerships effortless—data that is valuable to advertisers analyzing partner metrics and influencers tracking trend data as a proving ground for their reach and engagement.
Leveraging affiliate: new revenue streams for influencers
Although innovative payment and tracking technology can support advertiser and influencer partnerships, some still operate under the assumption that the affiliate channel isn't a profitable resource for influencers. However, data from the Pepperjam Affiliate Marketing Sales Index (PAMSI) indicates that influencers are embracing affiliate with 50% of new customer revenue on the Ascend(™) platform driven by content creators for the week ending on July 18 — a 118% year over year revenue surge from content creators and the highest historical growth percentage from the category. Further, the share of variable commission for content partners was 44% — a record year over year increase — compared with coupon and loyalty publisher partner categories, 28% and 20%, respectively.
Additional data in the PAMSI depicts an acceleration in publisher partner applications to the Ascend(™) platform—a surge following sweeping commission cuts made by Amazon Associates program and pandemic related-budget shifts. Influencers seeking new revenue streams following the payout reduction or disruption in typical fixed-fee rates not only applied to be a partner of the platform but also quickly found right-fit partnerships, attributing to the 31% increase in advertiser-publisher connections that are generating revenue throughout the month of June.
In summary, the data helps us to conclude that not only are influencers embracing the affiliate channel, but advertisers are also rewarding them appropriately for the value they bring.
Maximizing mutually beneficial partnerships: influencer and affiliate results
As affiliate technology continues to evolve, as do the traditional definition of influencers. Rails, an LA-based fashion brand, supported their boutique partners during Covid-19-related shutdowns by creating an affiliate program that offered commission on transactions they referred through Rails' primary website. The out-of-the-box campaign leveraged affiliate technology to support their "influencers" while driving brand revenue on a pay-for-outcome model in a time when cost efficiency is critical.
Adapting budget: influencer vs affiliate marketing
When it comes to influencer campaigns, a primary budget hurdle is how to appropriately allocate these funds. Many businesses separate their influencer marketing campaigns and strategies from the affiliate channel, opting instead to have them live within public relations or social teams. While this style of budget allocation may have been effective in the past, the current economic state requires marketers to prioritise channels that eliminate risk.
A recent survey of 432 executive-level marketers indicated their 2021 budgets for affiliate marketing will increase by 65% — a decision undoubtedly prompted by the attractiveness of a pay-for-outcome model. Despite global uncertainty, marketers are leaning into the affiliate channel, indicative of its resilience and reliability, which creates new opportunities for influencers to tap into as they seek new revenue streams.
As the gap of what differentiates influencer marketing and affiliate marketing continues to close, the affiliate channel stands as a tried-and-true unifier of influencer and advertiser goals. When evaluating budgets and strategies amidst unprecedented economic state, marketers and content creators can quickly and effectively create new revenue streams and stay in control by leveraging innovative tools and performance-based partnerships.
*This article originally appeared in PerformanceIn on 8.20.2020