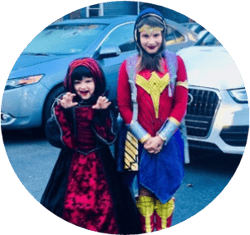 Full disclosure: I am a mother of two beautiful, energetic and incredibly precocious girls; Lily, 9 and Coraline, 6. They challenge everything I ever know to be true in life—they test the very fiber of my natural being. They take me to the threshold of church-giggle style laughter and almost too-tight squeezes (don't worry, no one ever complains that it hurts. Mostly.). But they also make me leave rooms and scream into pillows wondering why I ever agreed to this. Any of this.
But given the chance, I wouldn't change a single precious moment of the chaotic bliss or the perpetual madness.
All I am saying is I don't want to be left standing this Sunday on Mother's Day saying to myself, "Wow, I survived motherhood and all I got was this lousy macaroni necklace?" Just kidding…sort of. So, after a decade of declining the prospect of receiving awesome and sometimes pricey gifts (I mean, did your two year old really buy you that Yurman bracelet??), I decided to say yes (because Mother's Day is supposed to celebrate all the good feels and those are free, right?). Right.
However, I didn't want to be alone in this monumental mom-gift mind shift, so I did what any rational mom does, I turned to my tried and true mom friends to get the skinny on what swag they were hoping to score on Sunday. Oh, and I would absolutely love to wake up to Philosophy's Falling in Love Spray Fragrance or anything in this particular scent's line. It's honestly like liquid love.
But without any further ado, here are some of my favorite ladies' Mom's Day wish list items.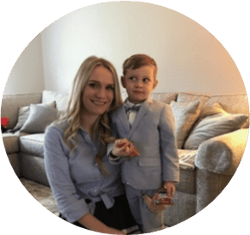 Maura Smith, SVP, Marketing:
Having a preschooler at home, one on the way and a full-time job, pure uninterrupted sleep is a precious commodity these days. I try hard to practice self-care to always be at my best, but when I saw this wearable gem from Wildfox on Nordstrom Rack, I knew I had to have it as my Mother's Day gift pick. Mostly, I'm just wishing moms everywhere the best nap ever this weekend!
Tara Siegel, Sr. Director, Marketing: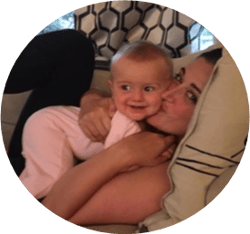 It may be the fact that we've finally thawed out after a Game of Thrones style winter, but for me, this year I would love a beautiful, bright, fresh bouquet of flowers from The Bouqs Co. Any color, any flower type, any style will do. As long as it's bright and fragrant, this momma will be thrilled. Shop through Ebates and get 15% cash back!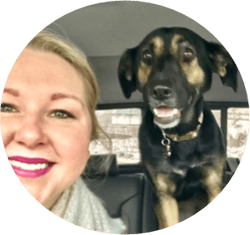 Katie Manley, Marketing:
As mom to a rescue dog, walking is the perfect way to stretch out after a long day behind my desk. Remi (a Shepard mix) is perpetually in go-mode, so it's critical that I have sneakers that can go the distance (and look good!) making PUMA my #1 pick in the kicks department. These IGNITE Flash Stripped shoes top my Mother's Day wish list.
Amber Sweeny, Sr. Director Publisher and Customer Care: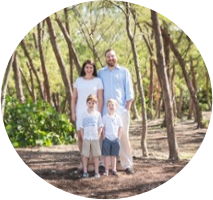 I'm a mom, right? So it goes without saying that I have a lot of stuff (most of which isn't even mine) that I need to tote around without screaming "here comes mom!" every time I leave the house. Solving for this is actually a lot harder than it seems since you need to marry form and function. My top choice this year is Everlane's The Day Market Tote. It offers ample room, stylish structure and a fun pop of color.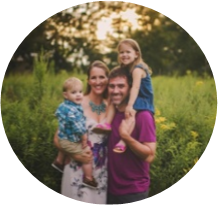 Rebecca Baran, Manager, Affiliate Marketing Operations:
As a mom, I'm available for my babes when they wake up until they go to bed, and often in the middle of the night. But I still make it a priority to squeeze in some "me" time. No matter how tired I am, I try to wake up early, before my kids, and savor a cup of coffee before the hustle and bustle of the day begins. This is a great time to collect my thoughts and start my day positively. And after a long day, when I've tucked both kids in bed, I fill up the bathtub and soak away my worries while reading a magazine. It's a great way to spend time by myself without any noise other than the relaxing sound of whirlpool jets mixed with music I play. A perfect mother's day gift for me would be Bath and Body Works' bath bombs in a cute coffee mug.
Jill Crawford, Sr. Director Affiliate: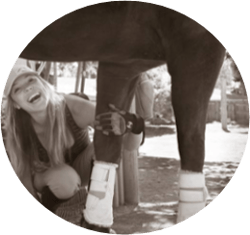 As mom to an adorable pony, making sure we get plenty of exercise is critical. I am always on the hunt for clothing that keeps me cool, is non-restrictive, yet still looks good. This makes my gift pick for Mother's Day this year the Villa Tencel Jersey Tank in black from Koral.com. It's the perfect piece for riding or just running around in.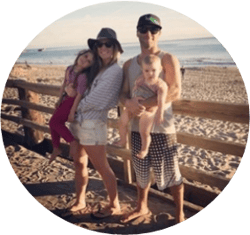 Pam Lofano, Account Strategist, Affiliate:
The sun is shining and mamma needs to protect her peepers making my one of my four (I know!) picks a pair of Mix Tape shades from Electric. If I'm staying indoors and have to time to do any post-shower lounging, I would really love to do it in this Boll & Branch waffle knit robe. When it's time to put the craziness of a busy day to bed, nothing would be more amazing than slipping into Boll & Branch's amazingly crisp hemmed sheet set. Since Mother's Day is about celebrating the family you created too, I think it's only fitting to add some killer outdoor furniture into the mix so everyone can enjoy and this Walker Edison 4-Piece All-Weather Patio Conversation Set fits the bill perfectly!
Alexis Prindle, Director, Affiliate Services: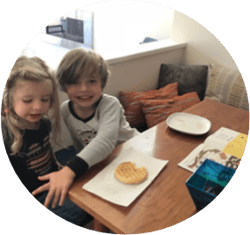 This Mother's Day, I'm all about hydration—both inside and out. My pick is H20+ OASIS Hydrating Treatment. It keeps my skin soft and hydrated in the West Coast heat. But I have one more pick and this one is for wearing out and about. This Michael Stars Reversible Bomber Vest is the perfect layering piece to throw on and stay cool whether I'm headed out to dinner or just running around with the kids.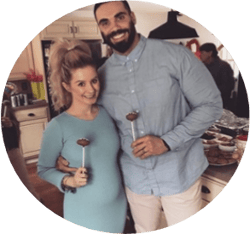 Mel Suppon, Sr Director, Sales:
Being over 7 months pregnant, my body feels extremely exhausted by the end of the day.
This anti-fatigue REN Skincare Seek Professional Kelp Gift Set is exactly what my skin/muscles need for relief.