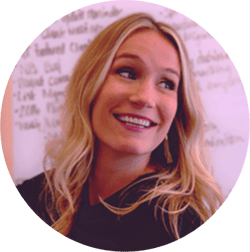 According to a recent report from eMarketer, adults in the US spend on average more than 12 hours a day consuming media—of which, marketing and advertising accounts for a significant portion. This means the ways brands convey their products and services can greatly influence how consumers view the world around them.
With so much time being devoted to interacting with products and services, there lies considerable opportunity for marketers and brands to make headway by attempting to make meaningful change in the way these audiences view gender parity. And while this opportunity isn't always seized by marketers, one positive outcome of high media intake is that it opens dialogue between both genders on the issue, sparking conversations that can become catalysts for change.
Gender parity is a huge topic of conversation—and for those of us in marketing, the responsibility to initiate change extends beyond demographics or statistical progress. Marketers have the opportunity to foster a culture of equality, both within their organization and within their brands and campaigns.
The Action? Check Your Mindset
When designing campaigns, consider: is our team using an equality mindset? Remember equality extends beyond the numbers—it is not just how many women are present in an ad but also the diversity and equality of how individuals are chosen and highlighted as brand ambassadors. As proof, data shows women are in charge of 80% of buying decisions, yet 91% express they don't connect with the advertising attached to these purchases—every marketing team has the opportunity for their brand to break that mold.
Consider whether there is equal representation and opportunity across your chosen ambassadors and influencers. Then consider how their storylines are being portrayed. Is the campaign positioning free from limiting stereotypes or biased language?
A good example of this is the Bic For Her campaign vs. Barbie's Imagine the Possibilities campaign. Why should pink and purple pens with less pens per pack be labeled "for her" and cost 70% more than a bulk pack of 10 black pens? This may be perceived as limiting, biased and condescending. On the other hand, Barbie's Imagine the Possibilities campaign seizes the opportunity to branch out of the stereotypical "girls play with dolls" storyline and offer empowerment by illustrating the potential every little girl has to be the best at whatever she chooses to be.
The Takeaway? Use Your Platform
Marketers thrive when they have a clear and unbiased understanding of all audiences and they have a platform to stand for equality and gender parity as more than just a workplace statistic. By influencing the content that is consumed on social and in the media, brands and marketers have an opportunity to influence and challenge the broader conversation.