When you think about the term 'dashboard', what comes to mind? For many, it's an association with the dashboard used when driving a car. A driver quickly and frequently checks her dashboard for speed, fuel and direction to ensure a successful journey. Without these indicators, the driver does not have the insight required to get from point A to point B. A dashboard serves the same purpose to your affiliate marketing program.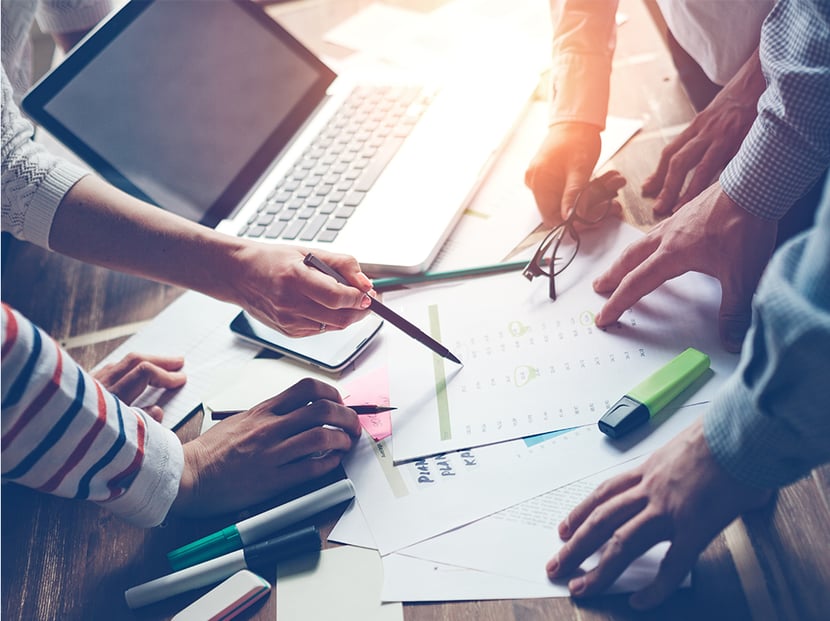 As a part of an unprecedented series of network technology updates, Pepperjam has announced KPI tracking within the dashboard of the affiliate interface. This technology is purpose-built for advertisers allowing you to customize and track KPIs, offering visibility into real-time program performance against your goals and objectives. The KPI Reporting functionality supports 3 monthly custom KPIs to be selected from 9 options:
AOV
Spend
Click active publisher count
CVR
New vs. returning customer percentage
ROAS
Revenue active publisher count
Revenue growth
Traffic growth
Revenue active publishers
Real-time goal tracking prominently displayed on the main dashboard of the interface will put your KPIs front and center providing transparency for nimble changes in strategy and execution. What are some other benefits?
Automated performance metrics. The system calculates the performance of the program for you! At a quick glance, you can see program trends against the KPIs set at the beginning of the month. Automated KPI tracking saves valuable time by eliminating the need for manual data manipulation.
Program growth at a glance. KPI reports pinpoint portions of a program that require optimization, producing actionable insights to drive strategy. You can quickly see where a program might need to be diversified for growth.
Competitive advantage. Clients gain an advantage over their competitors with KPI tracking at their fingertips. A new level of insight is visible with the ability to strategically update KPIs as performance fluctuates every month.
It is important to determine what you value the most and what the primary goals of the channel are prior to setting KPIs in the Pepperjam interface. Some best practices for setting up and maintaining KPIs include:
Understand the purpose of each available KPI and determine what is most valuable to your brand.
Evaluate KPIs monthly to adjust accordingly. We recommend reviewing KPI performance daily and updating goals monthly to accurately reflect any changes in your affiliate strategy.
Establish moderate goals for the channel to accurately reflect on performance and evaluate overall success. We recommend utilizing at least one goal monthly with up to three possible.
Set custom KPI goals by the last day of the month. Otherwise, the previous month KPIs will be locked and will be the goals used for the upcoming month.
Ensure that your KPIs do not conflict with one another or your overall affiliate strategy.
We've built our technology to help you stay in front of your goals with a simple, easy-to-use interface that puts your custom KPIs front and center. To find out how you can begin tracking your KPIs today, contact your account manager or click here!