Tara Siegel | Senior Director, Demand Generation | September 14, 2017
As we sat down this week to review industry events we will be attending (and in many cases, sponsoring) through year's end, we were floored by all the places we'll actually be! This got us thinking that it would be nice to provide an update or loose itinerary to our clients, partners, friends and potential friends in case they were attending the same events or just looking for good ideas on where to go. Hopefully, this can narrow the selections for you, or at the very least, give you an idea of what each event will be like.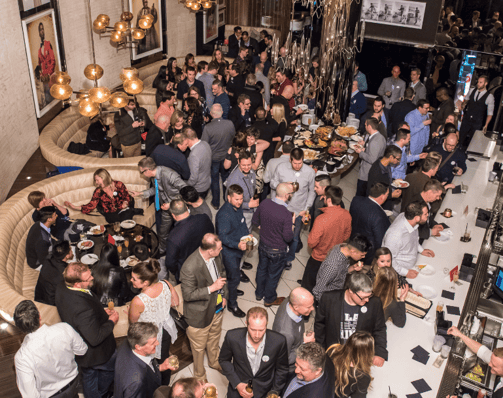 So, without any further ado, here we go!
Event: DMEXCO (Pepperjam attending)
When: September 13 & 14, 2017
Where: Koelnmesse, Germany
Attendees: More than 50,700 visitors from all over the world in 2016
Sponsors: 1,013 exhibitors in 2016, More than 62 Affiliate exhibitors for 2017
Audience: Thought leaders of the digital economy
Event: Influencer Marketing Days (Pepperjam attending)
When: September 25-26, 2017
Where: TKP New York Conference Center
Attendees: Advertisers and influencers
Speakers include: Pepperjam CTO, Greg Shepard
Event: Shop.org (Pepperjam attending & sponsoring)
When: September 25-27, 2017
Where: LA Convention Center
Attendees: over 17,000 in 2017
Speakers: Kobe Bryant, Tyra Banks, Klarna, Magento, Google
Event: Google Event (Pepperjam hosting)
When: October 13, 2017
Where: New York City
Attendees: 50-100
Event: Shoptalk EU (Pepperjam attending & sponsoring)
When: October 9-11, 2017
Where: Copenhagen, Denmark
Attendees: 2,000+
Audience: Established retailers and brands, startups, tech companies, investors, media and analysts
Event: Pennsylvania Marketing Summit (Pepperjam attending)
When: October 18, 2017
Where: Philadelphia
Attendees: Approximately 450 attendees will be there - 70% brands, 30% agencies & vendors
Audience: Senior level marketing execs
Event: Performance Marketing Insights UK (Pepperjam attending, sponsoring and speaking)
When: October 24-25, 2017
Where: Old Billingsgate, London
Attendees: 2,500+
Speakers include: Pepperjam CTO, Greg Shepard
Audience: Advertisers, Publishers, Agencies
Event: Texas e-Comm Summit (Pepperjam attending, sponsoring and speaking)
When: October 26, 2017
Where: Dallas, TX
Attendees: At least 400 attendees
Speakers include: Pepperjam SVP, Affiliate Network, Maura Smith
Audience: Senior level ecommerce execs
Event: Decoded Fashion & Beauty (Pepperjam attending, sponsoring and speaking)
When: November 1-2, 2017
Where: New York City
Attendees: Approx. 300 attendees. 2016 attendees
Speakers include: Pepperjam SVP, Affiliate Network, Maura Smith
Audience: Digital marketing execs from top Fashion and Beauty Brands