March marks Women's History month and Sunday, March 8th, celebrates International Women's Day. I could think of no better way to commemorate it than to feature the bevy of strong and powerful ladies that lead Pepperjam, to share their unique take on being strong women in the workplace. Without exception each of the women appearing in this piece have either silently taught me something of value or explicitly told me something that stays with me. Each inspire and motivate me to never stop working on myself and to be the best version I can be both for them and for the two little women I'm raising.
Cheers to all the women out there making life work! #EachforEqual
Without any further ado, here they are...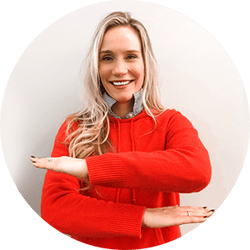 Maura Smith, CMO:
Being part of the senior leadership team at Pepperjam puts me in good company with intelligent, driven and supportive women. Without the benefit of a wide network of female leaders, managers or mentors to tap for my own inspiration, I have had to find other resources and outlets to help me navigate my career as a women in marketing technology. This experience has taught me how incredibly important it is to be a resource to women—at any stage of their careers—to share my personal stories and experiences with or to lend advice. Gender equality will never happen without action and I am proud to advocate for all women—whether they're just finding their voice or they simply need to be reminded how valued that voice is.
Heather Aeder, Vice President, Data Products & Integrations: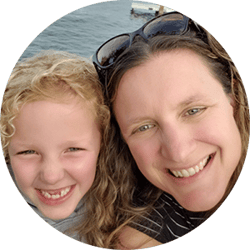 Throughout my 20 year career in math and technology, I've been the only woman in the room on countless occasions. Whether it was my theoretical calculus class at college, my internship at a hedgefund, or my first three jobs as a statistician, health economist, and digital analyst. McKinsey and LeanIn.org report that in 2019 Vice Presidents and above at American corporations are represented by only 30% of women. At Pepperjam, I'm proud that 41% of Vice Presidents and above are women. In our product and technology organization, 66% of the leadership team is female. To me, gender equality is about providing equal opportunities for women and men – whether it's a seat at the leadership table, 12 weeks of maternity and paternity leave, or teaching our daughters that coding is cool.
Miranda Pokoy, Senior Vice President, Talent Development & Operations: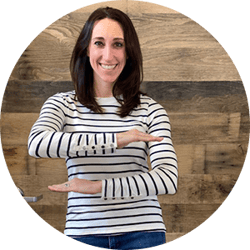 As the SVP of Talent Development & Operations at Pepperjam, I have the privilege of working and interacting with so many wonderful employees across the organization. People are my focus and ensuring that Pepperjam is a diverse and inclusive workplace where talent can thrive is my ultimate goal. Being in a position where I can uncover new opportunities for growth and learning for our employees as well as being a mentor and confidant for my co-workers are things I value immensely. This role has provided me an amazing opportunity to help guide and influence employees as they move through their careers here at Pepperjam and beyond and I am truly grateful to be able to do this work day in and day out!
Christine Napierkowsi, Vice President, Billing: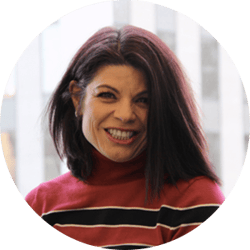 Women like me don't necessarily think of ourselves as strong. Instead, we look at each day as a challenge and the strength just comes along. The challenge and how to solve it are part of our make up--everything in our lives from work to home is seen this way. It's either something that needs to be solved or something that needs to be put in order. I always hear how do you do that or what do you do? I believe when you are driven, it is just who you are. Without the challenges, I would be bored. Each problem or struggle that is given to me, I have a need to find the solution. If I can't find it I know I can lean on my other strong counterparts, each of us has drawn from one another. Learning to ask for help used to make me think I was weak, but over time you learn this makes you strong, finding the best solution for those in need is what counts.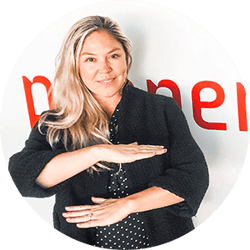 Jill Crawford, Senior Director, Customer Success:
As Sr. Director of Customer Success, I manage multiple service teams and I understand how important it is to be an effective communicator and proven problem solver. Being able to work in an environment where I am supported and empowered as a female is critical to not only to my success, but to the success of my team and most importantly—the success of our clients. I take great pride in building meaningful relationships both with my peers and with our customers that foster transparency. This transparency always results in account referrals, contract renewals and strengthened relationships across Pepperjam. I am honored to be part of this impact.
Erin Killian, Senior Director, Customer Success: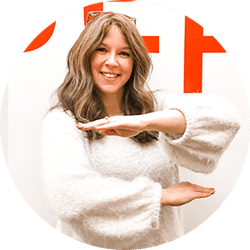 The past 12 years at Pepperjam has empowered me to add my own unique stamp on our organization. As a female working alongside other strong women, we support each other unconditionally. This support has only helped sharpen my focus of putting my clients at the center of everything I do and helping to create meaningful change for those clients. My role at Pepperjamempowers me to impact change daily with constant communication, education, and guidance. Every day brings unique challenges and new opportunities to work with my clients and peers, and every day I am more committed to helping them do even more. Every challenge, every win and every conversation continues to reinforce why I do what I do each day.