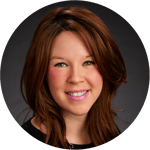 For many, 2020 will live in history as one of the most unprecedented, controversial and unpredictable years yet. Still, over the course of the past eight months we have learned to adapt and overcome on so many levels and in so many ways. While days, weeks—even months—seem to meld seamlessly together, for marketers and the partners that support them, one unique time of the year will go on without missing a beat: holiday shopping season.
If recent projections are correct as seen with Deloitte's prediction even in the current climate, holiday spending will rise between 1% and 1.5%. This means publisher partners will need to be primed and ready to move full steam ahead. As we sit in the thick of Q4—often the most critical time of year for retailers and consumer brands—partners should fear not as Pepperjam invites you to download our ebook, Partner Preparation for Holiday Shopping Season on Pepperjam's Ascend™.
Happy holiday planning!