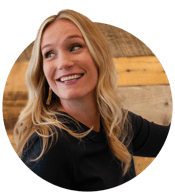 Over the past eight or so weeks, marketers around the globe have had to make some of the toughest decisions they've ever had to make in response to Covid-19. As an affiliate technology provider, we are intensely focused on bringing our clients and partners the solutions needed to help navigate through times of prosperity but also through times uncertainty so you can elevate your marketing strategies once the dust settles and we begin fully adjusting to the new normal.
It is in this spirit that in April of 2020, Pepperjam surveyed a diverse population of active Pepperjam clients to capture their perspectives on specif­ic Covid-19 related inf­luence on their affiliate marketing strategies and related spend.
The survey results are comprised of the respondents' collective input and is aggregated into an ebook format to provide actionable insights and strategic guidance to retail marketers seeking additional visibility into relevant data.
You can learn more by downloading the ebook here.