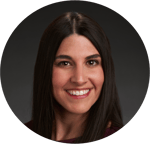 Here we are: It's Friday, October 16th, and marketers—along with their affiliate program support systems—are well into planning and executing strategies for holiday shopping season 2020. There is a great deal of thought and consideration that goes into successful affiliate program planning and execution and last month, I hosted an affiliate holiday planning webinar filled with practical tips on how to make the most of your program during a truly unique and unprecedented year.
Yet despite the unpredictability of 2020, many marketers have patiently waited the year out for the bounty the next few months brings. And if recent projections are correct, as seen with Deloitte's prediction that even in the current climate, holiday spending will rise between 1% and 1.5%, marketers need to be prepared. From shipping delays to decreased in-store shopping, 2020 brings notable consumer shifts. You will need to stay in front of these shifts to understand exactly who your consumer is this holiday season and which program tactics are best for you when it comes to amplifying your brand messaging and products.
So, in an effort to assist in the endeavor to create a successful 2020 holiday shopping season, we bring you targeted tips and insights on an array of topics including key holiday shopping dates, program and partner auditing, advanced planning, tasks, and of course, optimization tactics. Download our eBook on 2020 holiday planning and get your affiliate program primed for success.