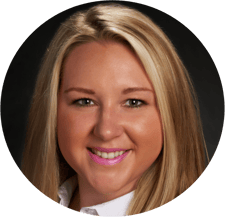 In a society at odds on important issues – Hillary vs. Trump, Instagram vs. Facebook, Pepperoni vs. Plain, Backstreet Boys vs. NSYNC – it's no surprise that people pulled out their pitchforks to fight the good fight of Yanny vs. Laurel. Personally, I live in a house divided—I hear Yanny loud and clear while my husband swears it's Laurel blaring from the speakers. This doesn't make him wrong (this time), but it does shed a light on an important principal: individual beliefs play a major role in identifying a successful outcome. Business goals coordinate to this directly– while each metric measured may be different, success is defined by the beholder.
Pepperjam understands that marketers have unique business needs. We satisfy these table stakes by serving up a tool that defines success prior to kick-starting their program, a critical step in the affiliate lifecycle. Without a clearly defined end goal, there's no source of truth telling you when you can pop that champagne cork and celebrate your optimization wins. That's why we've created KPI (Key Performance Indicator) Tracking in the network. You decide what matters most to your brand and we provide real-time metrics front-and-center in the interface that let you automate insights, identify efficiencies and promote growth. Choose any 3 of our 9 KPIs to ensure you are tracking to goals that matter most to you:
AOV: Average order value (AOV) measures the total revenue divided by the number of sales. Set AOV as one of your top three KPIs to promote increased cart values.
Spend: Gain full transparency into your current marketing spend to appropriately allocate funds throughout the month.
Click Active Publisher Count: Click active publishers are joined partners that are driving traffic to your site.
CVR: Conversion Rate (CVR) is the percent of customers that visit your site and ultimately make a purchase.
New vs. Returning Customer Percentage: What's more important to your business, new or returning customers? How does your business define a new customer? These are all pieces of the puzzle to confirm when tracking to this KPI.
ROAS: Return on Ad Spend (ROAS) allows you to maintain healthy margins within your affiliate program.
Revenue Active Publisher Count: More publishers generating transactions for the program often means more revenue! Choose this KPI to monitor the number of joined publishers to your program that are aiding in the overall profitability of your program.
Revenue Growth: Track the revenue within your affiliate program to ensure you are on target to meet your goals as well as track change over time.
Traffic Growth: Traffic naturally fluctuates within your program depending on promotions, seasonality and publishers that are sharing your content. Keep an eye on these patterns marking this as a top 3 KPI.
Our affiliate experts are here to help you. To choose the right KPIs for your program, get in touch with us! We can talk more about your specific goals and what you need to do to achieve them. In the meantime, what did you hear, Yanny or Laurel? Let us know in the comments because we're super-curious.