It seems like just yesterday I was afflicted with the angst of how pepper berries would affect my bouquet and toiling over the impact of chivari chairs—but it wasn't. It was 365 days ago. In the blink of an eye, my husband and I survived (better yet, thrived) our first year of marriage. Everyone says the first year is the hardest, so I braced myself for mammoth issues hiding around every corner knowing that the universe would be working overtime to tear us apart. Spoiler alert: Never happened. While I could rant about how the year flew by, I'll instead correlate this experience of preparation with my half-decade career in affiliate marketing. Why? Because I'm a marketer. And this is how we think.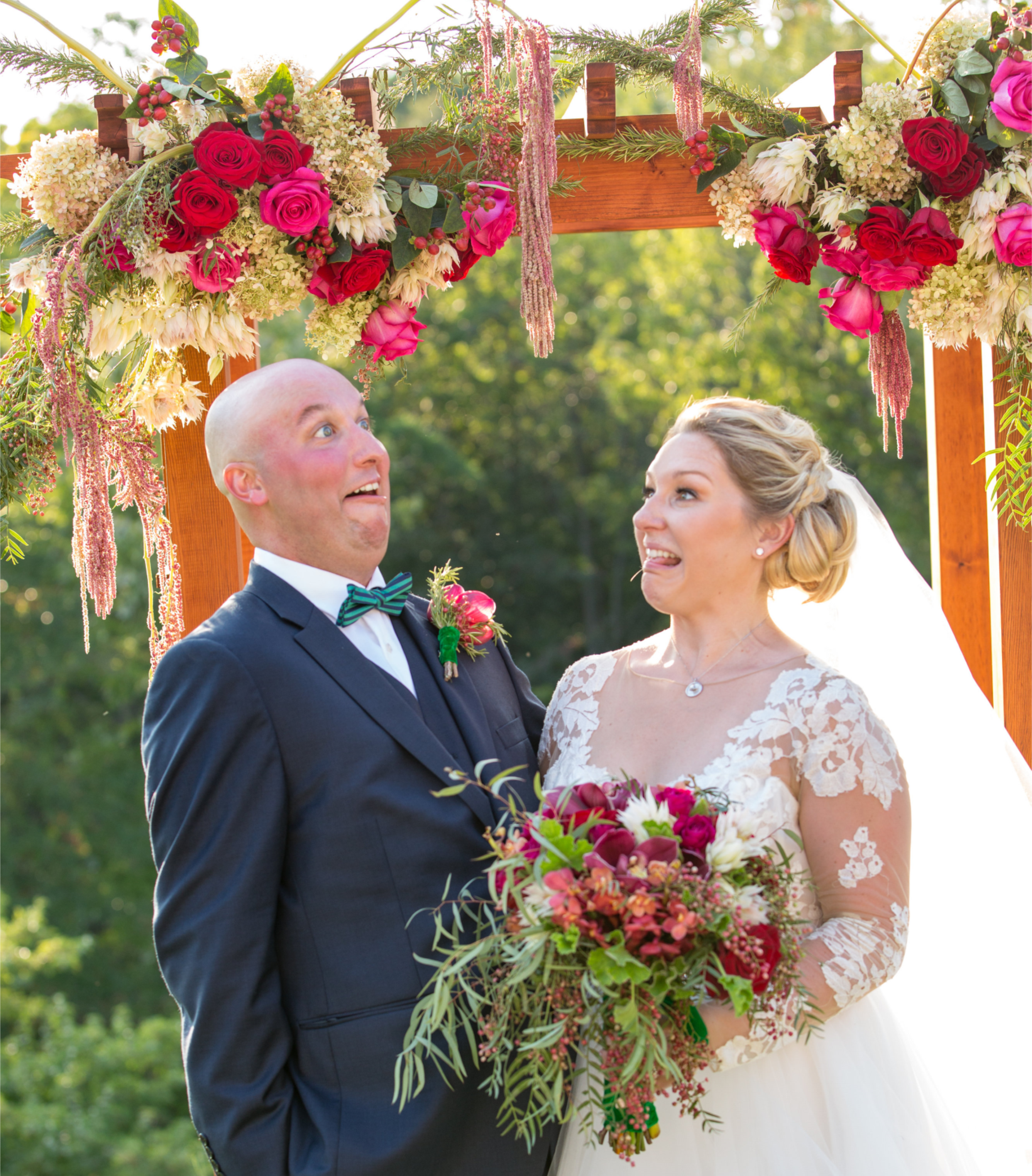 Manage Expectations for Long-Tail Results. Influencer marketing is taking the affiliate industry by storm and becoming a top-priority for brands for good reason. Influencer campaigns are a brand advocacy protagonist driving invaluable engagement with new audiences of loyal followers. However, these results are not always instantaneous. Brand advocacy isn't built instantly- it's carefully cultivated over time. eMarketer recommends measuring your influencer marketing campaign by valuable metrics that are often overlooked in a pay-for-performance landscape- engagement, clicks, shares, views, etc. These are the bread and butter of brand advocacy. Secure these and revenue will follow. Marriage? Same thing. Not everything happens overnight. My husband promised me a dog in his vows. I remain dog-less. But it was a promise and therefore my expectations are managed that there's a Rover in my future.
Be Proactive, Not Reactive. What does success mean to you? Thinking about your results in advance is paramount. Half of the battle of measuring success is deciding what it looks like for your business and building your strategy from the end goal. Envisioning the finish line and crafting your strategy to get there – while layering in a backup plan—alleviates the "fire drill" urgency when something goes awry. Per eMarketer, 67% of client-side marketers polled believe the answer to this is actively investing in new technologies while 49% cited scenario planning. Need to increase your AOV? Push higher payouts on larger basket size with Dynamic Commissioning. Looking to avoid unauthorized publishers from using specific discount codes? Set up an Exclusive Code campaign. Hoping to skip over that age-old conversation with your spouse 2-3 times a week? Empty the dishwasher when you see the blue light on. That means it's clean.
Ready, Aim, Fire. Prepping your account for order and accuracy before sharing with your network is crucial to the success of your affiliate program. Audits of tracking links, content and commission rates are the best way to provide the most accurate content to your partners. Additionally, be sure that your Product Feed is error-free. Pepperjam attributes 4% of all program revenue to a fully functional Product Feed. Seems like something you'd want buttoned up! Marriage Pro Tip: Apply the ready, aim, fire technique when making potentially controversial comments, purchasing curtains and snagging that last slice of pizza. You may be legally bound, but there's no passion like pizza passion.
The Platform is Your Secret Sauce. eMarketer reports that 73% of US digital marketers will devote their attention to better reporting, measurement and attribution this year. Industry, Pepperjam has heard your cry! We've met your demands in an unprecedented technology launch series, Stay in Front. We're armed with start-to-finish affiliate solutions- simplified launch and recruitment process, Dynamic Tracking, Attribution and Reporting and a seamless payment solution. Where's the manual effort? It's not there. This… is not like marriage. Marriage has no automated KPI Tracking. But the platform there is trust and moral fiber, so keep that in the back of your mind.
Test it Out. The evolution of the affiliate landscape makes A/B testing your BFF. Try things out! Test Dynamic Attribution to drill down to the true influencers of sales. Give that affiliate an exclusive coupon and watch the magic happen. Change up campaign messaging and segment to different groups. Reevaluate your strategy to focus on a new KPI. Finding out what does work is best done by finding out what doesn't. Wake him up early on a Saturday morning blasting the new Tswift song. See how many nights you can make tacos in a row before he says something. Go rogue and purchase a new flavor of Gatorade for the house to really rock the marital boat. You never know until you try.
Full disclosure, I'm not a relationship expert. This may come as a surprise based on the groundbreaking advice provided here. However, I do know a thing or two about affiliate, leveraging your resources and impacting the performance marketing industry. More questions? kmanley@pepperjam.com.