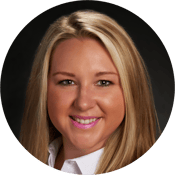 Legacy affiliate networks make right-fit partner identification and activation a manual undertaking. Encumbered by this task, performance marketers hit automation and scale roadblocks that inhibit their ability to be omnipresent across the customer journey and unlock the full potential of the affiliate channel. Discover, the affiliate lifecycle management platform's recruitment module, gives brands the ability to tap into partnerships both in Ascend™ and beyond. With limitless potential partners, granular search functionality and recruitment process visibility, identifying and activating right-fit partnerships is easier than ever.
Discover's recruitment overview gives marketers visibility into the partner path from identification through sign up and activation. Specifically, the recruitment overview and activity grid give marketers actionable insights into each recruitment segment, enabling marketers to gauge the effectiveness of their program expansion and partner diversification initiatives. Integrated email functionality and actionable recruitment insights enable brands to easily measure path to publisher activation effectiveness and diversify their program composition.
Unlike legacy affiliate networks, the Ascend™ platform's publisher partner access isn't confined by supply limitations. Instead, Discover enables marketers to identify partners from the broader digital ecosystem using granular search parameters, including filter functionality for publishers that have monetized their content through the Amazon Associates program—a group recently impacted by sweeping commission cuts. The Ascend™ platform's partner discovery and activation toolset enables marketers to strategically diversify their program to counter the threat of Amazon in any economic climate.
As brands navigate the current climate, they're faced with new complexities—particularly competing against growing ecommerce giant, Amazon. The affiliate channel continues to be a powerful alternative, creating subsidy opportunities for marketers that are forced to make pandemic-related spend adjustments in primary paid channels, giving them the critical operating leverage they need. These marketers need to have as wide a lens and as much visibility as possible—transparency and control made possible through Ascend™.
Brands looking to easily create direct relationships with partners seeking alternate revenue streams can immediately begin leveraging Discover's innovations by logging in or connecting with our sales team.