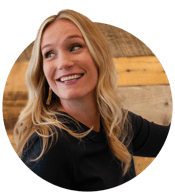 A recent survey across a diverse segment of Pepperjam clients, showed that over 40% of respondents indicated affiliate spend will increase greater than 5% as a percentage of their overall marketing budgets in Q2. The increased spend is likely attributable in part to the pay-for-performance model of the channel, which offers greater return on ad spend (ROAS) and risk insulation versus their pay-for-access channel counterparts. However, despite the positive trends and outlook on commissions and spend increases, the idea of commissions cuts has still somehow manifested itself as cause for concern—even as we sit here in June.
Commission reductions, whether across the program as a whole or in key product categories, should be carefully thought through. Yet, some made broad sweep commission changes in knee jerk reaction to this unique time and circumstance. In these situations, Pepperjam is doing its part to discourage this type of short-term thinking as the potential consequences could degrade a brand's mid and long-term opportunities. Further, these reactionary decisions can create undue strain with their trusted program partners potentially opening the door for competitors. Fail-safe these relationships now, foster new ones and be smarter in your long-term positioning as this current climate inevitably passes.
If you find yourself at an impasse, exhausting all your options and are considering commission cuts—before you do anything—contemplate the following:
Your competitors are poised and in the wings waiting
Commission reductions and program terminations are of heightened interest in affiliate right now. Rightfully so for publisher partners, as it is the primary, if not sole source of revenue for their business. As publishers navigate the commission adjustments and reductions, industry resources are doing their part to help inform publishers so they can determine their next course of action – replace with another brand with more favorable commission rates, modify a brand's placement on site, or abandon ship altogether. While these industry resources are informative, they also provide an opportunity for your competitors to gain a direct line of sight into your commissioning strategy. Competitors can leverage this intel to put themselves in a more favorable light with publishers, in particular when a competing brands' rates are reduced or programs are terminated altogether. Competitor tracking and monitoring is actively happening, so don't think your competition isn't waiting for you to make a misstep.

Your #1 competitor (hint: it's Amazon) created an opportunity for you
Amazon reduced commissions across their Associates program. Reports highlight the blow to large publishers like Buzzfeed, CNET, etc. There are likely millions of publishers in the Amazon program. However, many are likely small business owners, creating yet another blow to foundation of U.S. business owners. Consider this an opportunity, yes an OPPORTUNITY, to establish not only a partnership that you stand to benefit from, but a sign of goodwill to small business owners that operate in affiliate marketing. Many brands are already paying a premium above Amazon rates, not requiring anything different than present commission terms. Consider this, your window of opportunity to diversify your program even further, deliver a blow to your #1 competitor, and reach consumer audiences that you want to turn into high-lifetime-value customers.

Revenue and Spend are hand in glove
More than ever, you need a combination of risk insulation and performance. With a pay-for-performance model, you capitalize on both benefits, only paying for outcomes generated. However, due to this variable nature, commission reductions may also have a correlative impact on revenue. Meaning, revenue you have come to rely on, might be put in jeopardy if commission changes are drastic. One may assume that isn't the case, and that so long as a brand maintains its current levels of visibility on publisher sites, they can expect similar returns regardless of the investment level. But publishers have their own business to run, and need to ensure levels of profitability. If certain pages yield greater views over other portions of their sites, they can generate sizeable returns so long as they earn the appropriate commission rates. With competitive commission rate monitoring on the rise, its only safe to assume that sustaining revenue will require maintained commission rates or rates that are augmented with competitive consumer pricing, promotional offers or heightened customer experiences.
Should these ideas not serve as motivation enough to maintain competitive commission rates, let data be your guide. Pepperjam research indicates that both total spend and variable commission rates have been up YoY since March 14th. And while there were reports of affiliate program shutdowns, some did occur, but they were far from the norm: more of an exception, not the rule. Underlying insights lend more to the story here in Pepperjam's Affiliate Marketing Sales Index.
Bottomline: Anecdotal observations or reports about commission decreases simply are not widely representative of the industry majority. Use data to develop an informed perspective and consider the implications of a negative commission change before taking any swift action. You can read more on spend adjustments here or head over to Pepperjam's Covid-19 resource page to learn more.