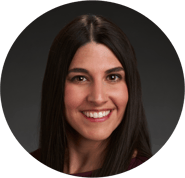 We are living in unprecedented times. Covid-19 has forced us all to change and redefine temporarily or otherwise, what normalcy means to us. The result is a part-forced, part-voluntary adjustment that has prompted people everywhere to reevaluate just about everything. For marketers, that reckoning comes by way of maximizing return on ad spend (ROAS). During periods of uncertainty, every dollar seems to count a little more than it ever has before. And this is an area where affiliate marketing really shines. Here, the channel's value essentially lies in its performance model which allows brands to accelerate the yield from the channel by supplementing with paid placements or media buys to ensure their brand exposure is maximized and in front of intended audiences.
But when it comes to booking placements, you want to make sure you're ticking all the right boxes—while keeping your mind trained on consumer needs and trends—so you don't miss out on optimizing any opportunities. For example, placement evaluation is often based upon return on investment (ROI) but sometimes what's overlooked is the concept of earned media value. Earned Media Value (EMV) is the metric most often utilized by marketers to measure the value of unpaid brand impressions on third-party content (think blogs, social media posts, product reviews). An example of this would be a high-traffic blog posting a recommendation for a cashmere sweater from a DTC brand and earning 1 million measurable impressions.
To help you negotiate through the booking process, the following was designed to give you an overview of the 3 key, easy steps and considerations when booking successful placements. Taking the time now to learn the proper process now will let you reap the benefits of successful placements in the future.
3 Easy Steps to Booking Placements:
Establish your game plan
Identify partners
Evaluate placements and build a placement plan


1. Establish your game plan:
Consider Timing: Plan in advance—at least 3-4 weeks out from your target placement date. Planning is critical as highly visible inventory such as home page placements may not be available if you're looking at opportunities as soon as next week.
Build a concrete plan and identify your target audience and KPIs for optimization. Keep in mind that your established objectives should always track to your KPIs.

• Example KPIs can include click rate, open rate, new-to-file customers.
• Determine if there is an established ROAS goal associated with the placement.

What are you promoting? Consider the current environment: The content of the placements should align to current circumstances as well as target audience. For example, if you're promoting a sale, you may consider targeting with useful or timely promotions or relevant products launches.
Pick your placement medium and determine budget allocation. For example, is it a targeted newsletter, email placement, product review or onsite category placement? The budget will vary based on the type of placement. For example, a targeted newsletter may have broader reach over a dedicated email placement but a dedicated email placement may have better targeting capabilities. Depending on your KPI goals, cost may ultimately become a guiding factor in choosing your placement type.
2. Identify Partners (Hint: Look for partner demos, top performers and conversion rates):
Using Track in the Ascend™ platform, look at the publisher performance reporting to determine who you want to source placements with. A 90-day performance period should give you a good idea of who your top performers are. Worth noting: Considerations should not be strictly limited to top revenue performers, you should take a look at traffic and conversion rates of other partners too. Also, bear in mind that partners that are in the best positions to drive outcomes in uncertain climates. For example, coupon and loyalty partners can prove vital in times where consumers are more price sensitive than usual.
• If you select a group of partners, you can log into Discover and choose partners that align to your audience attributes including partner audience demographics such as gender, location, device type, traffic by country, traffic by channel, etc.
• Request and obtain media kit from selected media partners. Partners may have certain payment terms, signature policies or creative requirements. Seek these in advance so you're aware of all the elements you need to account for.
• Upon reviewing media kit, further explore opportunities by inquiring about top performing placements within the media kit and other helpful hints about which opportunities might be most beneficial to your business.
• Find out if the partner offers forecasted or guaranteed performance. This will help you correlate a placement to anticipated outcomes.
• Ask the partner about targeting capabilities. For example, some partners will enable you to target specific audiences within newsletter or email placements or give you the ability to target users who have never shopped through your site before.
• Ask for proof point(s) from previously run placement(s). Often, partners will have case studies available that detail outcomes of previously run placements with other businesses/brands.
• Ask if/how you can subsidize the cost of the flat fee with increased commission.
• Ask if there are rate reductions for bundling placements or booking in advance.
3. Evaluate placements and build a placement plan:
As you build a placement plan, consider which partners you work with on a flat-fee basis vs. a variable commission structure. This should be based on the game plan and the outcome you're trying to achieve as a result of the placement strategy. For example, if your trying to activate non-converting partners, a variable commission may be more suitable.

Pro Tip: Consider additional tools available that can enhance the performance of a placement. For example, exclusive code coupled with the placement. This way, partners will have peace of mind knowing they'll be compensated for any sales attached to this code.
Pro Tip: Preferred Publisher may also be used as a leveraging tool to negotiate a better placement package. This is because partners that get Preferred Publisher status are guaranteed to receive commission regardless of their position in the path.

• Begin to work on a forecast formula to determine potential outcome. For example, look at historical partner performance for a similar timeframe, expected results for a partner, etc.
• Ask for an insertion order (IO) and establish payment terms and timing including issuing a payment slotting fee within the platform.
• Negotiate with partners based on placement bundles, etc. For example, if you're buying 5 placements over the course of 3 months, some partners may be willing to offer a discount since you're purchasing all at once.
•Book the placement and establish timelines for launch.
That's all there is to it! Make these steps the best practice for booking placements now and you'll be a master in no time! Want more? Subscribe to out blog to read our next piece on placements.