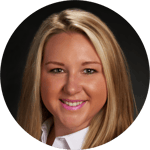 Eliminating overreliance on a singular partner or channel plays a key role in overall business viability for advertisers and publisher partners alike. As the landscape for content creators evolves during this new normal, for example, Amazon Associates' program sweeping commission changes, many publisher partners are seeking new revenue streams to adapt to commission cuts and shifts in brands' strategies—an increase backed by data in the Pepperjam Affiliate Marketing Sales Index.
Pepperjam's Ascend™ Affiliate Marketing Cloud Platform experienced a 13% year-over-year increase in new partner applications during Q1. This growth accelerated following the April 14th announcement of Amazon Associates' commission cuts peaking at 92% YoY increase in new partner applications for the week of May 2. More importantly, these new publisher partners are driving results. Ascend™ tracked a 51% YoY increase in the number of connections formed between advertisers and publisher partners—new relationships that support partner program diversification and expand audience reach.
Brands and publisher partners turning to the affiliate channel seeking subsidy opportunities require innovative recruitment tools as well as dynamic payment and tracking functionality to support equitable rewards and aggregate performance data. The Ascend™ platform's innovative diversification, monetization and measurement capabilities give publisher partners the tools they need to quickly diversify their partnerships and create new revenue streams—regardless of economic climate.
Easily join Ascend™ as a publisher partner today. You can also learn more about the opportunity available to publisher partners at Pepperjam.com.