As we move into unequivocally, the busiest time in our industry, I think it's important to pause, take a minute and remember what matters most: people and the relationships we have with them. Let's look at it from an angle we can all relate to. We all have our favorite coffee shop, bakery or bar. We go back to these places for many reasons. Maybe it's because the staff is quick, friendly and cares enough to remember your name and regular order. Or perhaps it's because no matter what they're serving, they serve it up better than anyone else.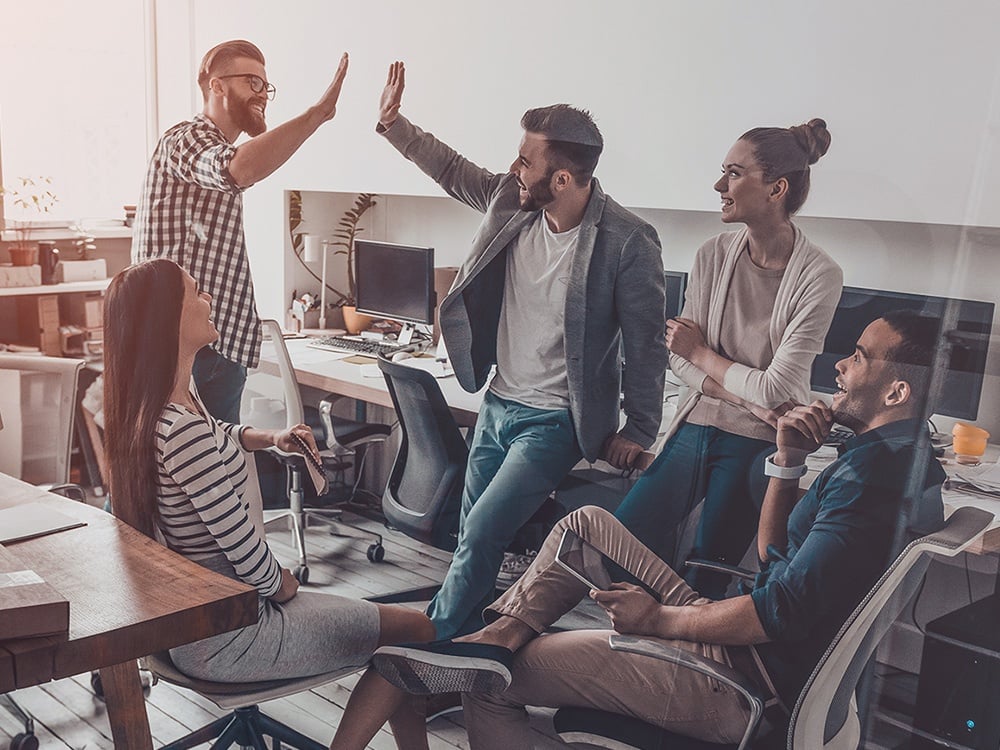 Regardless of the reason you keep going back, you still have the freedom to choose to go somewhere else if you'd like. However, I'm willing to bet that the reason you don't is almost always tied to the level of service you receive. I suppose on some occasions, you may return based on price, but I believe those instances are fewer and further between. Moreover, in many cases the best places for service, don't necessarily have the best prices. In fact, the only example I can think of (off-hand, of course) is Amazon (and they've achieved the ability to offer the best price by focusing so heavily on consistently great service as a core offering). By maintaining this focus, they've grown a tremendously large and loyal customer base that creates such scale that they have the buying power to simultaneously deliver the lowest prices.
Now let's apply this same logic to the way you run your business, your team, your partnerships or if you're a sales rep, how you run your own client base. No one wants to be treated like a generic customer or just another employee. They want to be treated like a person—a person that you care about. They want to feel as though you are looking after them in the best capacity you can. When you achieve this, you achieve true loyalty that in time, delivers scale naturally.
Consider this: the company that grows 10% YoY but has a retention rate of just 50%, is no better than the company with 5% YoY growth with 100% retention rate. In fact, there's an extremely strong argument to say that over a longer period, the company that grows 5% YoY will be far more successful in an overall sense.
This mentality, or way of thinking, is highly contagious and is one that I believe Pepperjam has down pat across every aspect of the business. Personally, I hear this feedback from our agency partners frequently, and in many cases, it's the first reason they give us as to why they favor Pepperjam over other networks and partnerships (side bar: this same approach also helps us develop best in class affiliate technology).
On the home front, something the Pepperfam takes great pride in, is taking time to acknowledge and reward the work we all put in over the 12 (insane) weeks of peak by planning some fun (and relaxing) surprises for everyone. Whether it's professional on-hand masseuses for the day, all-day bagel and pizza Fridays or puppy visits from the local animal rescue shelters to boost morale, the goal is to bring some levity into the intensity of peak season. When the heat turns on, Pepperjam goes to great lengths to help cool things down and bring some comfort and humor into the fold. And it helps tremendously!
When our people are happy, we can be sure we're giving 110% when it comes to caring for our clients (who are experiencing their own controlled chaos). Pepperjam sincerely cares about what we can do to improve our clients' and partners' affiliate programs. Sometimes the goal is to increase their revenue. Other times it's to create savings. Many times, it's to generally help make life easier so they're happier about their overall experience with us. However, no matter what the case is, we make these changes to our products and services with the direct feedback from our employees, partners and clients top of mind.
So, for whatever it may be worth, my advice to anyone in business is this: look at where your loyalties lie to and ask yourself why that is. Then ask yourself if you believe you provide the same service to your own clients, employees or partners. I'm happy to say that I consider myself lucky to work in a company that asks these questions regularly and reaps the benefits in our culture and in our growth. And remember, this mentality is extremely contagious so I encourage all who read this to be the change you seek and spread the word.
Enjoy peak season and look out for one another.