If there's one thing 2020 can be unequivocally credited for, it would be the year people challenged status quos everywhere. It's nearly impossible to go anywhere or read anything without acknowledging the current political and heath care landscapes as so many factors left both rife with upheaval. In the sales and marketing world, one of the many outcomes has manifested in the form of ad boycotting. More specifically, countless brands have come together in solidarity to ban spending their marketing dollars on platforms they don't see as standing on the right side of history, largely hitting Facebook throughout the month of July.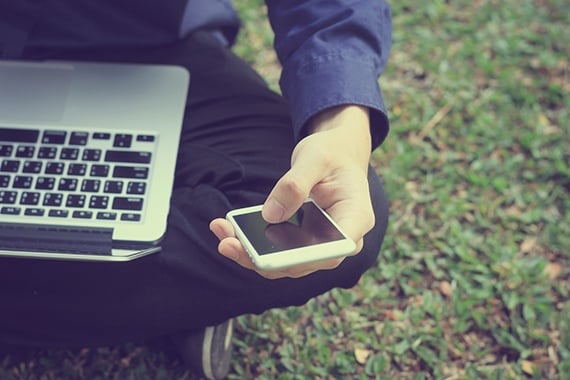 This time also serves as a crux for marketers everywhere who are willing to do what they feel is right at the risk of their own livelihoods. Their experiences with paid advertising on the social monolith are already delicate and in many cases fractured as the costs to maintain their ad presence there continue to soar. Largely absent of any real ability for businesses to form long-term, profitable relationships with publisher partners there, rather a "fast-food", cyclical approach to advertising begins that leaves you with little guarantee and less room for profit growth as you try to stay afloat amid all the fees you are paying.
For many brands looking for a scaleable alternative to Facebook advertising (as was seen on the publisher's side when Amazon slashed their commissions), affiliate poses the perfect balance to creating the right-fit partnerships with profits. On the other side, for influencers, this presents a unique opportunity to offset monetization loss by way of the affiliate channel.
Despite the seemingly prohibitive environment marketers are left to grapple with, there are bright spots, and subsequently solutions available to offset pauses in other channels. Consider the survey results of 432 executive-level marketers, who indicated their 2021 budgets for affiliate marketing will increase by 65%. You may be asking what prompts this decision, and that answer lies in the pay-for-outcome channel model. It's tireless—proving its resilience time and time again no matter what threat is posed. Same-store brands on the Ascend™ Affiliate Cloud platform experienced a 32% YoY revenue growth rate (thru July 4th) – which is nearly double the anticipated 2020 rate of retail ecommerce growth of 18%.
Affiliate is no longer just about last click and Ascend™ helps marketers challenge the long-held status quo within affiliate by delivering the only fully integrated partner discovery, recruitment, tracking, payment and brand safety solution. Adopt affiliate as a primary sales and marketing channel now and be better prepared for whatever lies ahead.
Learn more about how affiliate can help here.