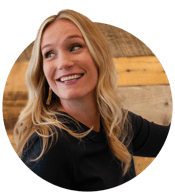 There is an old proverb claiming what is good for the goose is also good for the gander. It means simply that whatever treatment is appropriate for one case, is by default, appropriate for another case. This may be swell advice if affiliate marketers lived on farms but we know in digital marketing, the landscape is very different from a farm. In affiliate, figuring out what level of service a retailer marketer needs is just as unique as the marketers themselves and in many cases, the thought of managing an affiliate program in-house, is highly appealing. After all, in-house management allows brands to retain control of all the day-to-day aspects of program management. From strategy to execution—marketers remain in the driver's seat.
This in-housing approach, in theory, may be appealing for others but the thought of hiring an experienced in-house affiliate expert coupled with the internal stakeholders' own limited knowledge of the channel, may make outsourcing affiliate program management likely the only viable option. Then again you may be a marketer who ultimately wants to insource affiliate management but needs to outsource temporarily while you acquire the education and skill set necessary to execute an affiliate program effectively.
No matter which type of marketer you are or which type of affiliate program you're looking to manage, Pepperjam has a perfectly balanced solution for you including a specialized track designed for the growth marketer looking for a guided and comprehensive affiliate management education with flexibility to move in-house—based on your timeline.
Learn more by downloading our quick guide to in-housing your affiliate program and discover the solution that's right for you today.