Economic uncertainty has UK marketers scaling back on their ad spend in a big way. According to Zenith's recent report, "Advertising Expenditure Forecasts June 2017," political instability and the looming Brexit are impacting confidence and slowing the region's average advertising spending growth substantially, from 4.5% in 2016 to 2.2% in 2017, encouraging businesses to button up their bottom line.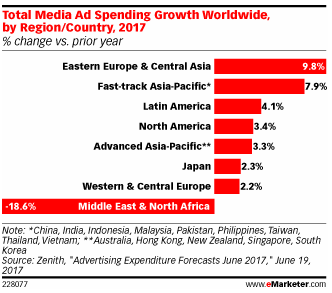 Yet, consumer spending has not wavered. BBC reports record low interest rates and diminishing unemployment have outpaced inflation to fuel consumer spending on retail and entertainment. As marketers tasked with increasing revenue, how can you reallocate remaining spend to reach these customers? The answer is affiliate marketing.
This performance-based marketing strategy connects brands with publishers, only paying a commission once a sale is referred. The channel drives low-risk and cost-effective results, making it easier for you to connect with customers, increase efficiency and boost online revenue.
And the attribution challenges that once plagued the affiliate channel have been solved in time to help marketers grow revenue within a fixed budget. For example, Pepperjam's Dynamic Attribution Suite, now available in the UK, strengthens advertisers' margins while improving publisher partnerships and sales from key influencers.
These new tools of the trade helped Bonmarché online marketing manager, Rachel Stocks, stay in front of her goals while changing the way the retailer grows publisher partnerships, protects its budgets and increases revenue:
"Working with Pepperjam has delivered exactly what I had hoped for," said Stocks. "Using the network we have been able to access a greater affiliate base and as a result have increased revenue from our affiliate campaign by 55% YOY while reducing costs!"