Pepperjam works hard to minimize the hassle associated with launching and running an affiliate program. Our clients and partners fuel our passion for building intuitive and efficient products to support their growth. We've been all ears listening to the pressures and complexities marketers face while trying to reach their goals, and we're excited to soon unveil new products based on this direct feedback.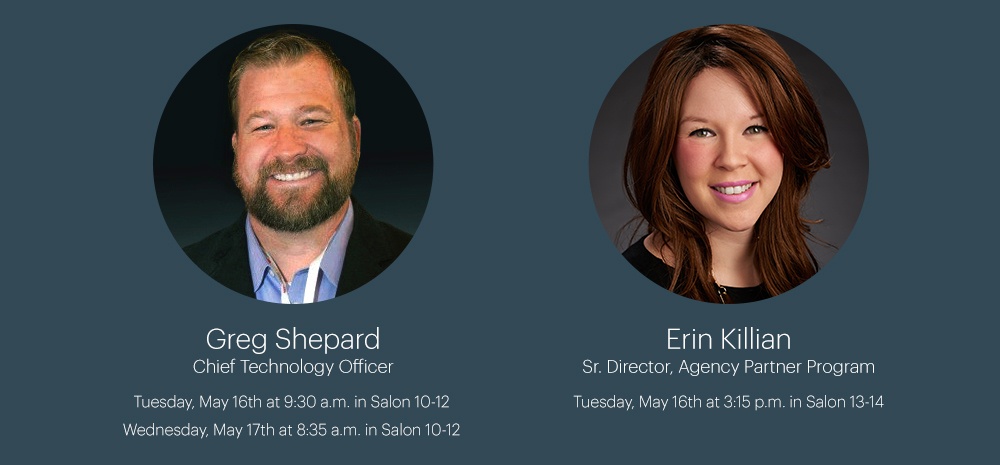 We'll be talking about some of these important affiliate and influencer marketing trends and products at Affiliate Management Days, hosted in San Francisco from May15-17th.
Reach out to schedule time to chat onsite or to begin a conversation about how affiliate can change your marketing game!
Also, be sure to stop by our table and catch our speaking sessions, listed below:
Bridging the Innovation Divide: Tips for Becoming a Customer-Driven Organization with Greg Shepard on Tuesday, May 16th at 9:30am in Salon 10-12.
Inspired by his own personal and professional challenges, Greg Shepard has spent over 20 years starting and building companies in the affiliate marketing space, taking them from small product building companies to global problem solving organizations. Marketers and industry leaders will learn how they too can leverage personal experiences to build a collaborative, human culture that leaves behind the IT mindset to transform into an agile, customer driven organization.


Migration Matters with Erin Killian on Tuesday, May 16th at 3:15pm in Salon 13-14.
The session will focus on a case study from a successful program migration to the Pepperjam Network and the overall process and best practices that led to that success. Through this example, and recommended best practices, marketers will leave this session with clear steps to ensuring a successful and efficient migration—resulting in revenue and highly engaged publisher relationships.


Affiliate State of the Union panel with Greg Shepard on Wednesday, May 17th at 8:35am in Salon 10-12.
This panel of industry thought leaders will discuss the state of the industry, today's hot button issues and what they see for the future. The panel will also discuss how changes in customer expectations, global, mobile, and attribution will shape the future of the industry.


In the meantime, please feel free to reach out to us directly to learn more about our exclusive affiliate technologies or what a partnership with Pepperjam can do for your marketing ROI.