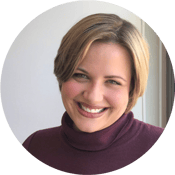 In today's climate, more than ever, marketing dollars need to be invested wisely. With Q2 ad budget cuts projected in other channels including search, marketers need to find a safer place to invest that can also ensure their messages are getting through to broad audiences at every phase of their buyer's journey. Affiliate offers a bright spot.
A recent Commerce Next survey confirms retail marketers are decreasing investment levels in primary paid media channels and are shifting dollars into channels that are performance oriented and effective in improving customer retention
According to the survey, the affiliate channel reported the highest level of spend retention at 43% and is tied with paid search as the highest level of maintained plus increasing spend at 53%.
The survey further confirmed that affiliate was experiencing the lowest spend decline at 17%.

With 15% of survey respondents reporting an intent to shift more of their marketing spend to the channel, the CommerceNext survey provides further validation that the affiliate channel delivers the combination of control and revenue generation that marketers need more than ever amidst the current environment.

Research conducted by Forrester Consulting found that a significant amount of marketers credit the channel with enabling spend control when they need it most while also being one of their top channels for acquisition, customer loyalty and revenue.
While more than 80% of brands are already invested in affiliate marketing, there remain many more who have historically looked away from the channel based upon its historical reputation. The combination of technology innovation and the emergence of new models has changed that dynamic forever. If you're looking to invest more in the channel, or perhaps just starting your journey into affiliate, there has never been a better time to activate affiliate revenue. To get started, download Pepperjam's Guide to Affiliate Marketing.