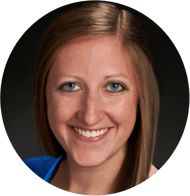 If you live anywhere remotely near the northeast part of the U.S., you know it seemed like spring had completely abandoned us—never to be heard from again. Rest assured, the warm weather is back and bitter temperatures and perma-snow are now a distant memory. Getting through winter however, also had its benefits as it proved the perfect time to take a hard look at our managed affiliate programs to seize opportunities as we look to H2.
So without further ado, here are five seasonally appropriate tasks to rev up your affiliate marketing program right now.
Update Creative
No publisher wants to utilize a banner featuring a winter hat and gloves when we're finally feeling those sunny rays! Make sure all winter creative (banners, text links, coupons) are turned inactive and spring creative is turned on. Update links to direct to spring arrivals or spring appropriate landing pages to ensure a good user experience.
Newsletter Template Refresh
While you're updating the creative assets, refresh your newsletter template! Publishers utilize these for communication from your affiliate program, so you want to make sure it's seasonally appropriate.
Publisher Recruitment
Take this time to recruit new publishers to your affiliate program. If you're on Pepperjam Network, utilize the New & Notable publisher lists and take a look at publishers currently joined to your program, but not yet active. Make sure they're aware of current promotional calendars and new arrivals to best promote your brand. Speaking of promotional calendars… See #4!
Promotional Calendar
There are so many different holidays in springtime that publishers will want to take advantage of and promote the best offers from your brand. Make sure you're offering strong promos around these dates or time frames:
Mother's Day: 5/13
Graduation Season
Memorial Day: 5/28
Father's Day: 6/17
Kick Off to Summer
Commission Analysis
Take a look at current commission structures and make sure terms are aligned. Every once in a while, a coupon publisher could end up in the loyalty commission structure, which would in turn end up applying a lower cash back to the client – and we all know shoppers are BIG on cash back! Speaking of, this is a great time to do a competitive analysis on cash back amounts. If your #1 competitor is offering 5% more cash back than you are, that's something you'll want to reevaluate.
And remember, you don't get spring cleaning done overnight (at least this author doesn't). You can use this time when your energy is beginning to return after winter to align your growth strategies so you and your publishers are truly set up for success. Still not sure where to start or how to get it all done, reach out to our client support team to help guide you along.