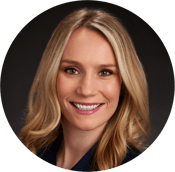 The digital ad landscape has evolved, and this evolution now places the consumer at the helm—in control of their journey. Having this control means that more than ever, brands need to identify a sustainable way to achieve omnipresence to meet this consumer where they are, and at any time they're there. The problem? Customer acquisition in digital advertising is becoming more and more expensive and in effect, more and more difficult to scale.
Facebook, Google and Amazon are all charging higher fees for advertising—fees to purchase access to their respective channel's audiences—with no guarantee of results whatsoever. This formula is in no way scalable or sustainable.
Affiliate marketing has also evolved, earning its place as a fixture among more traditionally established sales and marketing channels—and rightfully so. According to a recently-commissioned Forrester survey, more executive-level marketers cite affiliate as their top customer acquisition channel while also touting it as a critical revenue driver. Forbes also indicates that affiliate is responsible for 15% of all digital marketing revenue and by 2020, global affiliate marketing revenue is projected to reach an astounding $6.8B. Clearly, it's a marketing strategy that offers marketers virtually unlimited potential. To help better illustrate this potential for you, here are our top 5 reasons why marketers should be paying attention to affiliate marketing in 2020 (and way beyond).
#1: Affiliate marketing offsets the high cost of advertising in other more traditional sales and marketing channels.
With affiliate, you get access to a breadth of publisher partners—including those that may have been too expensive to work with in the traditional channels. Affiliate provides reach to broad consumer audiences and has made technological advances that automate the process of finding, reaching and converting consumers. As a result, marketers can fine-tune their affiliate programs to utilize only those partners that meet their performance criteria. They can then use the incremental revenue brought in through the affiliate channel to effectively fund their advertising in the other, more expensive channels.
#2: Leading brands leverage affiliate as a primary channel. In fact, brand adoption is at an all-time high.
Once upon a time, there was a perception that affiliate marketing may be more of a bottom-of-the funnel channel, one that was saturated by last-click-oriented publishers. Today, if you don't leverage the affiliate channel, you're simply not winning—you're trailing your competition who is already there. Affiliate is adopted by more than 80% of brands, with direct-to-consumer (D2C) brands particularly in tune with the opportunity and results the channel can deliver. A major reason for this adoption among D2C brands is because affiliate marketing resides at every point of the buyer's journey, offering brand awareness/recognition, engagement/re-engagement and conversion all the while providing consumers with the type of high-quality, informative content they crave. More on how D2C brands are leveraging affiliate marketing here.
#3: Affiliate marketing is a cross-channel lever.
By working with partners who leverage various channels that correspond with the all the phases in the sales funnel including upper funnel like podcasts, influencers and various commerce content partners, marketers can identify additional points of value, streamline their campaign budgets and focus on areas that offer the highest return on as spend (ROAS). And for the partner, they can rest easy knowing that the technology to measure their performance—no matter where they fell in the clickstream—is in place. More on how affiliate encompasses all other forms of marketing here.
#4: Affiliate marketing provides a 12:1 ROAS.
Thanks to its performance-based payment model, customer acquisition cost (CAC) is typically lower with affiliate marketing than with other traditional advertising channels. In other words, marketers only pay for conversions, in contrast to other advertising channels that charge fees based exclusively on access to their customer base. At the same time, the Forrester research also indicates, customer loyalty is typically high because affiliate marketing is rooted in sharing quality content with a relevant market already vetted for interest in a specific type of product or service. It's not surprising that a recent survey conducted by the Performance Marketing Association (PMA) concluded that affiliate marketing delivered a 12:1 return on ad spend (ROAS).
#5: Content drives a large share of affiliate marketing activity.
Overall, publisher partners are generally considered by their audiences to be experts or authorities on their given specialty. And they're dedicated to creating quality content that aims to help their readers or viewers—add value in some way—rather than simply acting as a generic ad for a product or service. When you consider that the average consumer visits three non-commercial sites to gather information about a product or service before purchasing it, it becomes clear how valuable the information and recommendations provided by partners truly is. To better illustrate the power of content, look at traditional publishing houses—used to relying solely on conventional advertising—finding themselves at the epicenter of affiliate marketing. Today, publications like the Condé Nast, Meredith, Time, Buzzfeed, Business Insider and the Daily Beast (to name only a few), are all active in the affiliate channel. With their millions of already devoted readers, they come prepared with built-in audiences. And thanks to their longstanding reputation as authorities in their respective areas, brand association with these partners puts marketers in good stead.
Bottom line: Affiliate is the present and the future of profitable marketing.
Affiliate marketing offers critical operating leverage especially in the current market where Facebook, Google and Amazon dominate—and marketers are finding it increasingly more difficult to scale. When you consider that affiliate is attracting some of the largest traditional partners and publishing houses, it's clear that it can give brands an effective, performance-based way of reaching new consumers while ensuring their lifetime value. To learn more about how affiliate marketing can turn your advertising into a profit center, contact us today.