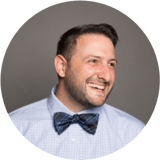 In today's ever-changing digital ecosystem, marketers need to maximize every opportunity to communicate directly with consumers. They need to take advantage of every consumer touchpoint and interaction to convert them to customers, growing their buying funnel and CRM database.
Many primary sales channels' playbooks make the claim that conversion rate is the sole responsibility of the brand and their website, yet this isn't 100% accurate.
Marketers that work in the affiliate space can absolutely have a profound effect on your conversion rate—and it can be accomplished by employing a 4-point checklist. Ask yourself:
• Did I adequately plan my strategy?
• Is my promotional strategy proactive or reactive?
• Did I maintain message consistency?
• Have I improved my chance at converting on-site users with abandoned carts?
Plan Ahead.
You should be planning your strategy in advance--at least a couple of weeks ahead of launch. Ideally, you should have scheduling planned one month in advance. This will give your agency, service team, and internal team time to get partners interested, further deepening the partnership that you're working so hard to foster. While not exhaustive, planning includes building a strategy that encompasses promotions, contemplates partner placements, compensation and attribution modeling while also considers product launches/announcements and optimizes partner traffic and contribution.
Pro Tip: It may be helpful to communicate through collaborative work tools to ensure that everyone is up to date on plans and details. Additionally, weekly alignment calls to review the shared document helps to keep all parties accountable.
The best solution is to plan accordingly and establish a cadence of activity that incents traffic conversions. Be at least 1-2 weeks ahead of planned implementation. Planning will take any burden and undue senses of urgency off both you and your marketing partners. Worth noting: Planning teams that send marketing same day or same week offers are NOT planners, they are reactors and reactive marketing is behind the times and will hinder growth. Take this example as an illustration of this point:
• Marketing receives a promotion on Monday then sends to affiliate managers on Tuesday
• Affiliate managers send to partners on Tuesday/Wednesday
• Partners implement on Thursday /Friday
Bearing this system in mind, you already lost a week for an opportunity due to standard communication pipeline acting as a bottleneck. The planning team wanted action against the promotion a week ago and therefore put out another promo on Monday restarting the cycle of reactivity. If you have a target promotion deployment date on the calendar, take an extra week to plan, schedule and get ahead of the game. It will be worth it for long-term growth.
Entice partners/publishers in a competitive environment.
Too often brands are looking at short-term solutions but are mistaking them for long-term solutions. They often fall into the trap of "what happened yesterday?" and "how are we trending today?" If you're asking these questions, then you've already lost. Some partners specifically require time to activate and implement changes to their CMS system and their internal marketing efforts. Unlike other channels, on the fly changes in affiliate may take some time to implement.
Because planning is so important to the conversion process, giving publishers and partners the appropriate amount of time to activate their conversion methods is also just as important.
Earn the Click Through Messaging and Positioning
Clean, clear and consistent messaging across all channels is critical. Without supervision, partners may take liberties with creative text language to help click-through rates, therefore helping their chances to drive a conversion. Without monitoring, you may soon find yourself showing conflicting messages, misleading language and potentially inaccurate promotions.
Analyze link, landing page, and creative performance to fine tune both your message and execution and don't forget to ensure partners are aware of exactly what language is approved to be used and when (hello, planning and preparation!).
There are monitoring tools available to help with this task and keep partners in line with your objectives.
Improve Your Chance at Converting Onsite Users
Find a cart abandonment partner that works for you and your business. There are multiple solutions, all offering similar opportunities to increase conversion rate and decrease user abandonment. Sophisticated cart abandonment solutions offer dynamic, personalized consumer experiences based on behavioral targeting:
• Email and SMS new-to-file capture
• Right rail offers site-wide product popularity and low stock/stock availability notifications
• Dynamic product incentives and recommendations in-cart
• Remarketing for back-in-stock products
• Retargeting site visitors through email and SMS
Keep in mind that conversion rates are NOT standard, and your business, model, and target demographic will ultimately determine where you land on conversion rate. However, if you employ, or at least learn from, this four-step checklist, you'll be in a much better place than you were 10 minutes ago when you first started reading.
Happy planning!