As we prepare to officially sign off to 2017 and throw our arms around 2018 with an equally optimistic bravado, this serves as the perfect opportunity—from one marketer to another—to talk about where some of my attention will focus in the coming weeks and months. And while there are quite a few points that I can expand on, I chose to bucket my top choices into four distinct categories: Artificial Intelligence (AI), Chatbots, Predictive Analytics, and of course, Attribution. Let's kick off with probably the most highly anticipated—Artificial Intelligence.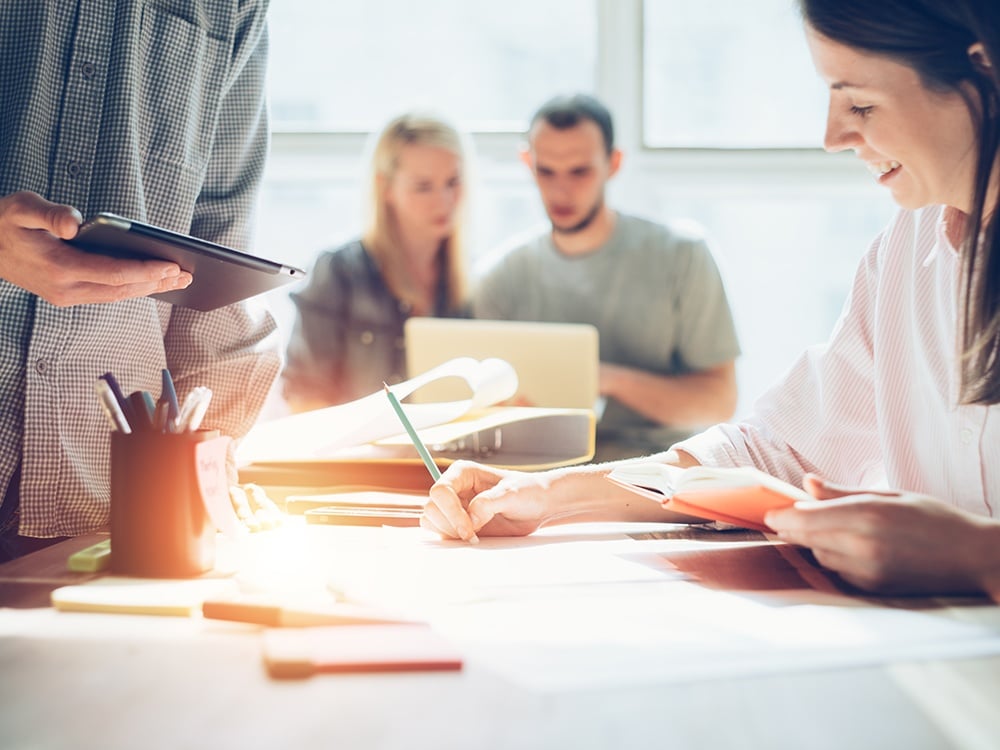 1. AI
It's been estimated that upwards of $30B is dedicated to researching and developing artificial intelligence each year, which makes a very strong case for us seeing many of these tools in the very near future. Fact is, the concept of AI isn't new—we've been hearing about it for quite some time. But whether any of us are actually ready for it, is another story. Over the past several months, I have heard stories and read studies that would support a less wide-spread use. Some indicating that less than roughly 20% of companies have implemented AI technology in any real or meaningful way—to the point of measuring impact. This tells me that not only are many of us truly unfamiliar with AI, but that a lot of us may simply not be sure what to do with it, even when we're confronted with it.
After all, AI isn't all cyborgs and HAL 9000s, we're seeing the immediate impacts of AI on people's direct everyday lives thanks to Alexa, Google Assistant and Google Home. Machine learning technologies are rapidly becoming the standard among marketing automation, available in everything from my TV remote to our Google Adwords suggested search terms.
2. Chatbots
Chatbots aren't necessarily groundbreaking (testing chatbots on a much more primitive scale, can be traced back to the 1950s), but I can still freshly recall my one of my first interactions with early chatbots. I was leading our Social Media channel and social media platforms were allowing brand developers to create chatbots so their consumers could get questions answered and what they needed done while still inside the brand's messaging platform. They seemed very interactive and surprisingly human to me. A rise in smartphone usage made the need for chatbots pretty much mandatory and the rest was as they say, history. And while there have been many strides in service thanks to the chatbot, for many consumers, full actualization of a satisfactory resolution arrives when the human does.
That's not to say all of this isn't pedaling toward the right track, Food Network's Chatbot is a perfect example of Chatbot done right, this holiday season if you find yourself looking for a recipe, just ask Food Network on your Messenger app and enjoy an entertaining conversation with a machine. As a consumer and a busy Mom, Zulily's chatbot in the Facebook Massager App is a game changer—shipping confirmation, receipts and shopping lists are easy to find with just a message and a chatbot. Like AI, the use of Chatbots is as successful as the marketer who is putting their customer first.
Looking to the future of chatbots and we see more adaptive and responsive technologies emerging where customer satisfaction and usability are paramount. We may start by asking ourselves how many people we know (ourselves included) currently own/use Alexa, Google Home or Google Assistant. Stay tuned.
3. Predicative Analytics
It can be argued that predicative analytics is science's answer to the very human and assumptive response of "I'll bet this is going to happen next, based on that." Using a variety of techniques from statistics, deep data mining, AI and more, predicative analytics analyzes real-time data and uses it to make future predictions or outcomes. These outcomes may have a bearing on sequences and relationships that include both structured data (age, income, gender, etc.) and unstructured data (social media content, a call representative's notes, sentiment, etc.). Regardless of their structure, predictive analytics can not only make rather smart assumptions about impending outcomes, but they can begin to paint a clear picture regarding best case scenario options when it comes to dealing with the implications of a predictions inevitable outcome. In short, imagine knowing not only what's about to happen, but how you can be best prepared for any fallout of that, based on past events and outcomes. Reporting made streamlined, automated and actionable.
4. Attribution
Attribution is essentially the way that marketers can show their contributions and essentially prove their overall value. It's the science of figuring out how outcomes have been achieved, and perhaps most importantly, what truly drove those achievements. Attribution allows for better decision making to occur when it comes to allocating marketing spend—and without it—marketing budgets would be depleted and revenue opportunities out the door because we simply didn't have the insights we needed to get us there. We see the future of attribution to be very much alive and well. After all, we need attribution to provide our own executives with top-tier reporting, actionable insights and next steps.
And again, as a marketer, attribution gives us a detailed glimpse inside which of our campaigns or channels had the most impact and where we should direct future marketing dollars. What's more? Attribution can also provide us with valuable insights into how well our marketing channels are working together and conversely, where they perhaps, are not. A recent study by TotalRetail.com found that only 8% of retailers feel confident in their omni-channel strategy. Without a transparent attribution program, a successful omni-channel program is not feasible. Every cog of the marketing wheel is dependent on knowing what the others are doing to impact the purchase path. Consumers have more options than ever, and with brick and mortar predicted to make a comeback in 2018, attribution into the full purchase path will be even more important. Now, excuse me as I order my groceries, last minute holiday gifts and schedule an oil change online- and pick up in store.
Like everything else, it will be interesting to see where the road ahead takes us. Have ideas on where we're headed? Let us know in the comments below.