The year some of us just got used to writing has officially come to a screeching halt (RIP, 2017) to make way for an exciting, yet completely mysterious year to take hold. And while we had some amazing gadgets and innovations hit the scene in 2017—we're looking at you, fully voice-controlled smart homes and gadgets—we're looking to 2018 to be the year of so much more. This is particularly true in our wheelhouse, performance marketing. We recently found time between the holidays to sit down with some of our resident experts to pick their brains on what will make headlines in performance marketing in 2018. Here's what we learned.
Erin Auci, Director Social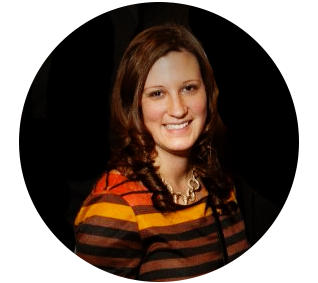 The rise of Gen Z: Last year we started to see the first visage of Gen Zers graduating from college and entering the workforce. Recent reports predict this generation will be even MORE valuable to businesses than Millennials (shocking, I know!), so this means you can expect to see brands looking to invest more money in reaching this audience, particularly on platforms like Instagram, Snapchat, WhatsApp and HouseParty where Gen Z prefers to spend their time.
Net Neutrality shakeups: What does the repeal of Net Neutrality laws mean for those in digital marketing? A lot. If ISPs have the ability to start charging brands access fees for faster site delivery, you can reasonably expect that CPM costs are going to go up, and as a result, ROI will go down. And that means a closer eye on ad budgets and channel value. So, it'll be time to up your marketing game. And even though we can expect that any switch won't happen overnight, agencies and brands should start having candid conversations now about how to prepare, adjust strategies and set attainable benchmarks to succeed in a post-Net Neutrality world.
The main stream: Even though it's been around for a few years, streaming video is still very much in its infancy. But it may start to gain a foothold in 2018. Since Twitter acquired Periscope in 2015, social media platforms have been clamoring to fine-tune their streaming capabilities and adoption continues to rise with consumers. And with the success of new apps like HQ Trivia and the still explosive growth of YouTube Millionaires, you can bet we'll see more brands settle into doing some live streaming of their own very soon so they don't get lost up the digital creek without a paddle.
Accountability is king: Brands and consumers alike continue to demand accountability. Brands want accountability in reporting from their digital platforms and consumers want accountability from the brands (and influencers) that are using them. In 2017, we saw Twitter tighten the leash with stricter policies on abusive, hateful and violent content and Facebook released several new updates to ramp up accountability for publishers to reduce clickbait and the spread of fake news as well as agree to rollout reporting tools that eliminate inflated organic reach metrics. We also saw Instagram pushing influencers to use sponsored post tagging to denote paid partnership with brands and we can expect to see even more features and policies to roll out in 2018.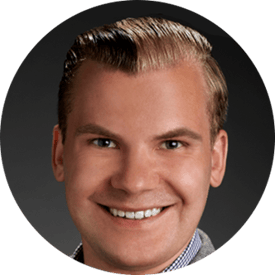 Davis Reicis, Feed Management & Product Ads Specialist
Amazon coming to the table: The tech company is winning within voice assistant products with their Echo device and Alexa was the #1 downloaded app on Christmas and Boxing day (Google Home was #6, for reference). They are also planning a large push in 2018, testing multiple ad types for businesses to promote their products and even hinting to launching paid search ad products for Alexa with potential partnerships with 3rd party tv and mobile tech companies.
Facebook makes implementing Dynamic Product Ads (DPAs) a breeze: Facebook will continue to reduce the hurdles and improve the overall experience in running DPAs. They have made it easier to create their pixel for implementation and QA its accuracy within the UI, allowing clients to adopt this ad format with greater ease. These updates, combined with digesting an entire "Google" formatted feed for product set development, will make building a historically complex ad type one of the easier implementation-to-launch programs.
Google will overhaul their Merchant Center: More content rules, improved user experiences and expanded capabilities will come to the Merchant Center in 2018. They will also be continuing to expand on the Opportunities tab, pulling even more data from AdWords directly into the Merchant Center for budget and bid management. We will see a level of performance and product data in the Merchant Center that has never existed before.
Build your brand in Google: Showcase ads provide an excellent opportunity to show a more complete picture of your brand than ever before within the Google SERP. This ad format will be a great way to show off a selection of products with additional imagery that highlights your brand's personality, while reaching people earlier in their purchase journey.
The right ad at the right time in Google: Digital marketers should look to develop Product Ad programs that leverage the multiple ad types within Google (Local Inventory, Showcase Ads, Shopping Ads, etc.) to deliver the optimal experience for consumers based on their device, search intent and purchasing behavior. Isolating the ad types within campaigns will allow for greater control of the program, as well as allowing for unique KPIs and goals being assigned to each one.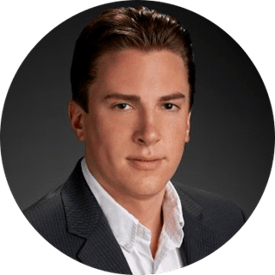 Bo Royal, Director SEM
There will be less focus on keywords and more on audiences: Search marketing will become less and less about keywords and search queries and more about targeting specific audience segments. More specifically, Google & Bing will release even more advanced audience targeting capabilities in 2018 based on audiences' search and on-site behavior, demographics, and CRM data.
Advancing attribution and tracking: More digital marketers than ever before will be moving away from last-click attribution, towards data-driven/algorithmic attribution (which puts greater weight on digital touchpoints that lead to incremental conversions), and will set overall digital 2018 goals that track/assign weight to offline KPIs (e.g. store visits or phone calls).
Automating, automating, automating: Agency and in-house marketers alike will continue to automate as many facets of SEM management as possible, such as automating ad and campaign changes via Google Scripts, Google bid automation (e.g. target CPA/ROAS), and automating query targeting and ad creation with the adoption of dynamic search ads.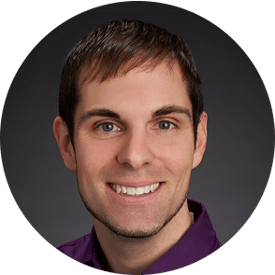 Steve Weber,
Director SEO
2018 will be the year of the consumer when it comes to organic search as machine learning continues to promote better user experiences. Google is about to enforce the Better Ads Coalition Standards to ensure poor ads/poor user experiences are a thing of the past. You can learn more here. Trying to game the system is going to be a thing of the past as we see more user experience standardizations. Moral of the story? If you aren't marketing with your best digital foot forward, you're probably going to lose.
Additionally, by the end of 2018, Google will have deployed all its mobile-first algorithms. Google will now rank all landing pages based on how they render on mobile devices. Voice search will also be an area of focus for Google—and marketers should put an emphasis here. Check out the new guidelines here. Google recently posted its first-ever quality guidelines for voice search results. They've had similar guidelines for web results for years, but this is the first document of its kind for voice search.
Have your own 2018 predictions? Share in the comments below. You can also sign up for our blog here to receive future blog posts.